3 Aug 2022 6:58 p.m

The Liberty Counsel, a US religious freedom organization, won a $10.3 million settlement for 500 fired workers at a Chicago-area health facility. The refusal of the requested vaccination on the part of the employees was purely for religious reasons.
Evanston-based NorthShore University HealthSystem, an integrated healthcare system serving patients throughout the Chicago area, has faced a class action lawsuit brought by approximately 500 current and former hospital workers. These had spoken out against the COVID vaccination requirement for religious reasons, which is why they were terminated by NorthShore.
The plaintiffs were represented by Florida-based Liberty Counsel, a tax-exempt US religious liberty organization that deals "with litigation related to evangelical Christian values." deals. The organization has now shared via its Twitter account regarding the preliminary court verdicts in litigation with the healthcare facility with:
"Healthcare workers win $10.3 million in class action lawsuit over COVID vaccination requirement."
HISTORIC WIN FOR MEDICAL FREEDOM! Health care workers win $10.3 MILLION settlement in class action lawsuit over COVID shot mandate. https://t.co/MdkUdndAYw

— Liberty Counsel (@libertycounsel) July 29, 2022
However, the trial settlement still has to be finally confirmed and approved by a federal judge who oversaw the case. During the corona crisis, the plaintiffs were denied "vaccination exemption for religious reasons" by NorthShore University. The class action lawsuit, which Liberty Counsel said sets a "historic precedent," is the first of its kind in the US against a private employer that adhered to a "zero religious exceptions" policy. The lawsuit alleges "religious discrimination" against former employees "who lost their jobs for persisting in their faith."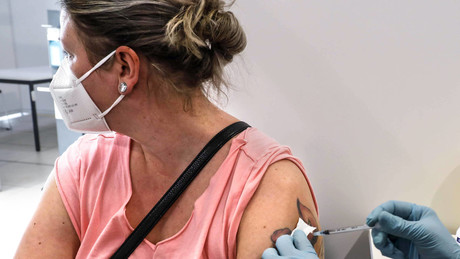 The local news site Evanston Now quoted Liberty Counsel Founder and Chair Matt Staver, saying this is "a major wake-up call for employers" that there can be "no blanket layoffs" of anyone who has requested a religious exemption from the COVID immunizations.
As part of the legal agreement, it was negotiated that the NorthShore facility would change its policy to "allow unvaccinated employees to work if they receive an approved religious exemption, which must be assessed on a case-by-case basis and cannot be denied to anyone ."
According to the plaintiff's preliminary estimates, the employees who resigned or were fired could each face approximately $25,000. The original thirteen plaintiffs who filed the lawsuit are also expected to receive an additional $20,000. Workers who applied for a religious exemption but later chose to get vaccinated will each receive about $3,000, according to a Liberty Counsel spokesman.
The US Conference of Catholic Bishops held in December 2020 in a official statement states that "the use of the vaccines is justified under the circumstances of the COVID pandemic." Therefore, refusal for religious reasons is generally not justifiable and is not accepted. Bishop Robert McElroy of San Diego demanded within the National Bishops' Conference (USCCB) all his priests to reject requests in this regard.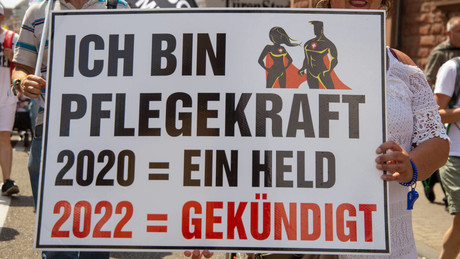 Bishop John E. Stowe of Lexington, Kentucky, fired half a dozen Church workers who opposed vaccination. The Archdioceses of Chicago and Philadelphia also instructed their priests not to assist parishioners "who, for religious and moral reasons, do not want to be vaccinated." The thirteen plaintiffs who initiated the case argued that the religious refusal to vaccinate was denied because "COVID vaccinations have been associated with aborted fetal tissue," according to the Liberty Counsel.
Referring to this reasoning and related worldwide discussions on the problem of the need for cell lines derived from fetal tissues in the production of vector vaccines, answered a spokeswoman for the Paul-Ehrlich-Institut sent an example of a corresponding request from the Bavarian Radio in June 2021:
"These are not currently aborted fetuses and the abortion did not occurto obtain cells for virus production. In each case, an embryo was aborted once – for the personal reasons of the woman concerned – and a permanently growing cell line was established with the corresponding cells, which can be frozen and used again and again."
In the Catholic Church in the USA, it depends on the respective diocese, the responsible ecclesiastical administrative district, whether priests issue a requested or required certificate for a vaccination refusal or not. According to one Article the US side npr from the December 2021, one in ten Americans would argue that "the COVID-19 vaccine conflicts with their religious beliefs."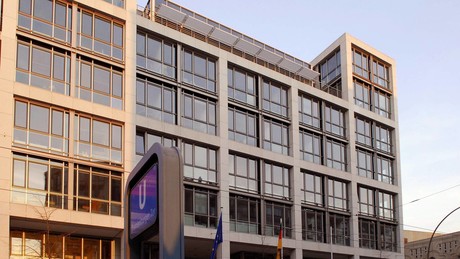 A poll by the Public Religion Research Institute (PRRI) and the Interfaith Youth Core (IFYC) at the time found that "a 60 percent majority of Americans" said there was "no valid religious reason to refuse a COVID-19 vaccination." " While a majority of all other major religious groups say their beliefs are not a valid reason for opposing the vaccine, just 41 percent of white evangelicals agree, the poll found. At the time, 59 percent of respondents believed that "too many people use religious beliefs as an excuse not to get vaccinated."
In a statement on the ruling and regarding the settlement, NorthShore University responded to questions from the Evanston Now-Redaktion:
"We continue to support system-wide, evidence-based immunization policies for everyone working at NorthShore – Edward/Elmhurst Health (…) The settlement reflects the implementation of a new, system-wide immunization policy that provides adjustments for team members with approved exemptions, including former employees, who will be reinstated."
Liberty Counsel Vice President of Legal Affairs Horatio G. Mihet will say quotedthat the agreement "should serve as a stark warning to employers across the country that they cannot refuse to accommodate those with serious religious objections to compulsory vaccination." The trial began in October 2021. Victims can also appeal within 90 days of the court-approved final settlement application to be reinstated at NorthShore. Where "if successful, they retain their previous seniority".
more on the subject – Controversial thesis paper: "No more COVID-19 – only 'omicronitis'!"
By blocking RT, the EU aims to silence a critical, non-pro-Western source of information. And not only with regard to the Ukraine war. Access to our website has been made more difficult, several social media have blocked our accounts. It is now up to all of us whether journalism beyond mainstream narratives can continue to be pursued in Germany and the EU. If you like our articles, feel free to share them wherever you are active. It's possible because the EU hasn't banned our work or reading and sharing our articles. Note: However, with the amendment of the "Audiovisual Media Service Act" on April 13, Austria introduced a change in this regard, which may also affect private individuals. That's why we ask you not to share our posts on social media in Austria until the situation has been clarified.