1 Aug 2022 7:06 p.m

Russian account holders holding bank accounts in euros or US dollars are still only allowed to withdraw a maximum of US$10,000 in foreign currency. The Russian central bank extended its restrictions on foreign exchange trading by six months on Monday.
The Central Bank of Russia has extended its restrictions on cash withdrawals in euros and US dollars by another six months until March 9, 2023. The bank is forced to maintain the rules as current sanctions prohibit Russian financial institutions from acquiring cash from Western countries, it said in a statement Monday.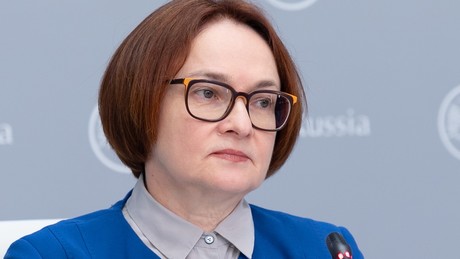 The rules were introduced shortly after the start of the Ukraine war. Russian citizens holding bank accounts in Euros or US Dollars are only allowed to withdraw a maximum of 10,000 US Dollars (or the same amount in Euros). The remaining amount may be withdrawn only in rubles. If the foreign currency arrived on the account after March 9th, it will be paid out only in rubles at the current exchange rate.
In addition, further restrictions on foreign exchange purchases will apply until March next year: Russian banks are only allowed to sell euros and US dollars to the population that came into their coffers after April 9, 2022. Other foreign currencies are sold without restrictions.
On July 22, Central Bank Governor Elvira Nabiullina said there was no reason to believe that foreign currency cash inflows into Russia would improve. In this regard, she has already signaled that the central bank would be forced to extend the restrictions.
more on the subject – Iran introduces Russian payment system Mir
By blocking RT, the EU aims to silence a critical, non-pro-Western source of information. And not only with regard to the Ukraine war. Access to our website has been made more difficult, several social media have blocked our accounts. It is now up to all of us whether journalism beyond mainstream narratives can continue to be pursued in Germany and the EU. If you like our articles, feel free to share them wherever you are active. This is possible because the EU has not banned our work or reading and sharing our articles. Note: However, with the amendment of the "Audiovisual Media Service Act" on April 13, Austria introduced a change in this regard, which may also affect private individuals. That's why we ask you not to share our posts on social media in Austria until the situation has been clarified.