Thousands of Ukrainians who fled the hostilities are gradually returning to the front-line cities in both Ukrainian and Russian-held territories.
People who fled the fighting in eastern and southern Ukraine are gradually returning to their homeland, both to cities and areas controlled by the Kiev government and to areas seized by Russian troops, reports said Euronews. Statements indicate that the returnees prefer the risks of living in their ancestral homeland to the uncertainty of permanent displacement.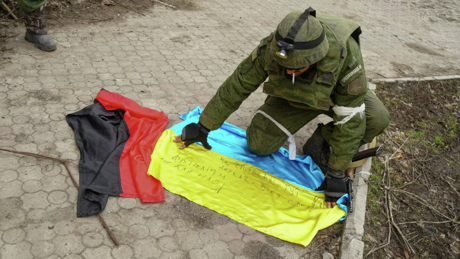 Tens of thousands of Ukrainians who were evacuated from the Donetsk region at the start of the conflict are said to have since returned, reported the Russian-language service of Euronews on Monday. According to the mayor of Pokrovsk, about 70 percent of the evacuees have so far returned to the city, which lies on territory controlled by Ukraine but claimed by the Donetsk People's Republic.
"We were fed, there was enough food, but only initially. Then we were told we had to move to a nursing home. My son didn't want that," Tamara Markova, 82, told the news channel. She and her son Nikolay spent less than a week in the city of Dnieper before deciding they'd rather try to start over at home.
Karina Smulskaya, 18, who currently works as a waitress to support her family, told Euronews: "I understand that living in the city is very risky. But if we leave here, who will be waiting for us somewhere else? Who needs us there? We have to make money!" Pokrovsk, formerly known as Krasnoarmeysk, is near Donetsk and about 60 kilometers from the front.
Moscow offers Russian citizenship to residents of regions under its control. The government in Kyiv then proposed a law that would threaten Ukrainians who apply for Russian citizenship with up to 15 years in prison. Despite this, quite a few people choose to return to Russian-controlled areas like Zaporizhia.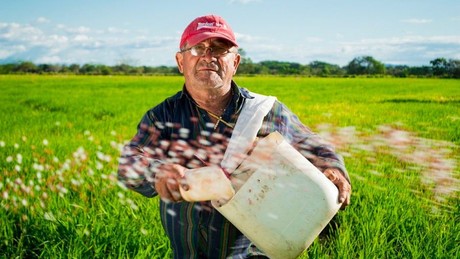 According to another Message According to Euronews, up to 200 cars a day pass through the Ukrainian army's only checkpoint in southern Zaporizhia. Some wait up to 10 days for permission to cross. Ukrainian troops warn them of potential dangers and inspect the cars for weapons and fuel, then reluctantly let them pass.
Few of the returnees are willing to speak to journalists, choose their words carefully and mostly prefer to remain anonymous. Some say they want to reunite with families and seek work, and someone added that jobs are scarce in Ukrainian-controlled areas. "My mother and sister live over there," one person told the station. "If the presence of the Russians doesn't bother you or you don't provoke them, you can live more or less normally there."
The United Nations estimates that around seven million Ukrainians have been internally displaced as a result of the conflict.
more on the subject – What is the future of the Russian-controlled regions of Ukraine?
By blocking RT, the EU aims to silence a critical, non-pro-Western source of information. And not only with regard to the Ukraine war. Access to our website has been made more difficult, several social media have blocked our accounts. It is now up to all of us whether journalism beyond mainstream narratives can continue to be pursued in Germany and the EU. If you like our articles, feel free to share them wherever you are active. It's possible because the EU hasn't banned our work or reading and sharing our articles. Note: However, with the amendment of the "Audiovisual Media Service Act" on April 13, Austria introduced a change in this regard, which may also affect private individuals. That's why we ask you not to share our posts on social media in Austria until the situation has been clarified.