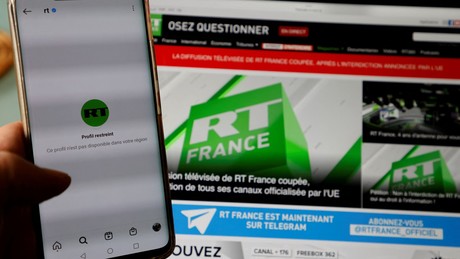 RT France had argued in its lawsuit that the broadcaster was not previously allowed to defend itself against the allegations. In addition, freedom of expression and information, the right to conduct business and the principle of non-discrimination on grounds of nationality would be violated. In addition,RT France questioned whether the Council of the EU was allowed to take the decision in question at all.
The General Court of the European Union in Luxembourg rejected all these points. "The court dismisses the lawsuit in its entirety," it said in a press release on Wednesday. The judges argue, among other things, that the sanctions imposed are "appropriate and necessary, taking into account the exceptional context" with a view to "the objectives pursued".
According to Wednesday's verdictRT Francethe decision represents an "unprecedented and unacceptable attack" on the principle of freedom of expression. The broadcaster wants to challenge the verdict.
The Kremlin rated the verdict negatively, spokesman Dmitri Peskov reacted on Wednesday. European countries are "trampling themselves on the ideals they are trying to convey to the world." . Russia will take similar measures, the Kremlin spokesman warned:
"There will be no lenient position."
He said at RT There are "very talented, energetic people working" and he has "no doubt" that despite all the difficulties, they will find ways to broadcast their content across different channels.
The European Union had the broadcast of some Russian media, including RTbanned shortly after the start of the special military operation in Ukraine. RT Editor-in-Chief Margarita Simonian then accused the EU of violating the principle of freedom of expression, saying that the blocking at the time was "just a convenient excuse".
more on the subject – Freedom of speech? – In Germany you are not allowed to say "everything"!