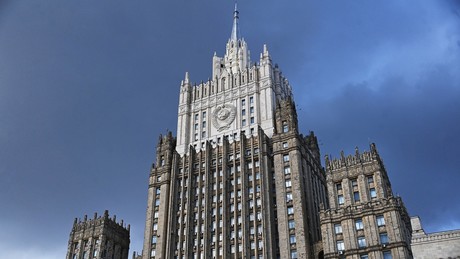 Russian authorities have banned 39 Australian nationals from entering Russia, the Russian Foreign Ministry website said published Report. The statement of reasons for the action reads:
"In response to an earlier decision by official Canberra to impose sanctions under Australia's equivalent of the 'Magnitsky Act', the Russian Federation is reciprocating 39 people from Australia's security services, border services and defense industry companies on the national 'stop list'."
Those banned from entering Russia include:
Australia's First Deputy Home Secretary Michael Pezzullo and five other MPs;
Home Office department heads Joe Buffone, Hamish Hansford, Michael Milford, Sophie Sharpe and Pip de Veau;
Australian State Ministers and Commissioners for Corrections and Chief Constables;
Australian Border Patrol Director Malcolm Skene and Border Patrol Commissioner Michael Outram and his staff;
the top management of the defense company Serco.
Russia's foreign ministry added that Russia reserves the right to take further countermeasures if the Australian authorities "further fuel Russophobic sentiment and pursue a course of expanding sanctions."
The sanctions, to which the Russian Foreign Ministry responded by announcing new measures, were imposed by Australia at the end of March. They concern 14 Russian nationals believed to be responsible for serious corruption and another 25 Russians who, according to Canberra, were "perpetrators and accomplices in the ill-treatment and death" of Hermitage Capital Management's accountant Sergei Magnitsky. A list of the persons affected by the sanctions was not provided.
Magnitsky had uncovered the misappropriation of funds from the Russian budget. A little later, however, the auditor himself was arrested on charges of having set up tax evasion schemes, which the prosecutor said were used by Hermitage Capital Management. In autumn 2009, Magnitsky died in Moscow's Matrosskaya Tishina prison. A few months before his death, Magnitsky, and later his widow and mother, lodged a complaint with the European Court of Human Rights. In 2019, the court ordered Russia to pay the deceased's family €34,000 and found the country guilty of multiple violations of the Human Rights Convention.
In 2012, the US passed the Magnitsky Law to punish Russian citizens allegedly implicated in human rights abuses. Four years later, the United States passed a document of the same name that extends the scope of the law to other countries.
more on the subject – Westerners are skeptical about governments, but not about their anti-Russian narratives