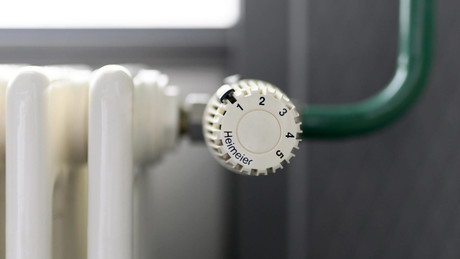 Federal Minister of Economics Robert Habeck (Greens) has announced another energy security package. These include stricter requirements for filling the gas storage and activation of the lignite reserve, as Habeck said in Berlin on Thursday. It is also about saving measures in public buildings and a mandatory "heating check". Measures are also planned to save gas when heating apartments.
The provision for the winter must be strengthened, said Habeck. "We need staying power." Russia has been supplying gas through the Nord Stream 1 pipeline again since Thursday, according to the agreement after maintenance, but much less than before. It is not mentioned where the turbine needed to supply the gas is located. Instead, it is said that Russia is an "insecure cantonist" when it comes to energy supply.
The former children's book author did not mention that the economic war with Russia was started by the West and that the German government stopped the certification of the Nord Stream 2 pipeline before the start of the Russian military operation in Ukraine.
According to Habeck, the storage levels should be 75 percent full by September 1st, 85 percent by October 1st instead of 80 percent as before and 95 percent by November 1st instead of 90 percent as before. The lignite reserve is to be activated on October 1st, so far this has already been the case for the reserve at hard coal-fired power plants.
Habeck also spoke of a gas saving regulation in order to take gas out of the market if possible. Together with the Ministry of Transport, there should be a regulation that gives preference to coal and oil in rail transport.
The ministry also said that it makes sense not to heat rooms that people don't spend time in regularly, such as corridors, large halls, foyers or technical rooms – unless there are safety requirements. For public facilities and office buildings, this should be regulated in regulations. In addition, discussions should be held with the social partners about further savings opportunities in the work and operational area.
More energy should also be saved in residential buildings. Tenants should also have more scope to save energy. According to the ministry, there are currently some contractual obligations to maintain a minimum temperature in rented rooms. "This means that if these tenants want to heat less, they are violating their rental contracts. Therefore, these contractual obligations should be temporarily suspended – in close coordination with the relevant departments of the federal government – so that tenants who save energy and the heating If you want to turn it down, you can do it."
When asked how the industry could deal with this, since there were already numerous warnings about the possible collapse of entire branches, the minister replied that he firmly assumed that all companies – as well as citizens – also in view of the costs, i.e. for the purpose of balanced balance sheets, be careful when dealing with energy.
Industry is already saving energy in various places. Certain industrial processes have been shut down, albeit at a high cost. For example, some are using oil instead of gas again.
more on the subject – Media reports: German industry could stand still without Russian gas
(dpa/rt from)