The Austrian Constitutional Court decided this week that the reception of ORF programs via streaming services must not be free of charge. The legislature must find a new solution by the end of next year.
If you don't have a radio or TV set in Austria and you want to read the content of the Austrian radio (ORF) only consumed online, does not currently have to pay broadcasting fees. In contrast, in Germany the license fee is generally charged per household, regardless of whether a radio, television or computer is actually available.
According to a court ruling this week, free reception is the ORF-Programs over the Internet but unconstitutional. The Constitutional Court has decided that in future those users who access the programs exclusively online will also have to pay fees. "Financing through program fees has an aspect that safeguards the independence of public service broadcasting," the court stated. In the case of a fee model, it is essential that, in principle, everyone who could participate in public discourse via broadcasting participates in the statutory financing of the ORF would be included.
The legislator now has until the end of 2023 for a new regulation. It is therefore considered almost certain that the ORF after this period will also charge for internet streaming. What this will look like in concrete terms is still unclear.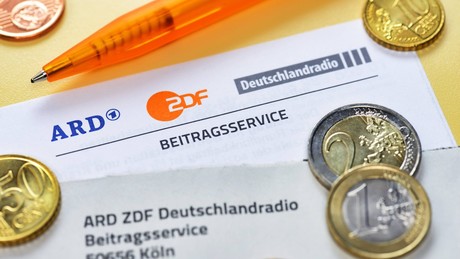 Of the ORF welcomed the decision. This "makes it possible for the ORF-Offers will in future also be financed by all people who can use them". It was only in February that he increased his program fee by eight percent. The monthly fee for households subject to GIS is now 18.59 euros per month.
ORFModerator Martin Thür reported on Monday about the decision of the Constitutional Court on Twitter. Then there was criticism in the comments – both at the station and at the moderator himself.
"Great, finally more fees can be demanded to achieve the dream salaries in the ORF to secure, while everywhere else journalists' salaries are being cut," complained one user. "The ORF Just like any normal provider, it should only make its offer available to paying customers," suggested another. Thür countered: "Some actually pay more because others watch for free. You can also look at it that way." Some users suggested as an alternative the online offer of the ORF behind a paywall instead of charging all internet users GIS fees.
more on the subject – Austerity pressure: BBC merges news channels and cuts jobs
By blocking RT, the EU aims to silence a critical, non-pro-Western source of information. And not only with regard to the Ukraine war. Access to our website has been made more difficult, several social media have blocked our accounts. It is now up to all of us whether journalism beyond mainstream narratives can continue to be pursued in Germany and the EU. If you like our articles, feel free to share them wherever you are active. This is possible because the EU has not banned our work or reading and sharing our articles. Note: However, with the amendment of the "Audiovisual Media Service Act" on April 13, Austria introduced a change in this regard, which may also affect private individuals. That's why we ask you not to share our posts on social media in Austria until the situation has been clarified.