US politicians seem to regard George Orwell's book Animal Farm as a guide to human exploitation. This was stated by former Russian President Dmitry Medvedev, who explained his suspicions in detail.
The policies of the United States and the United Kingdom are based on fundamental principles described by the English writer George Orwell in his anti-Soviet novel Animal Farm. this comparison movement the Russian ex-president and acting deputy chairman of the Russian Security Council, Dmitry Medvedev, on his Telegram channel. He supplemented his statement with an image of a pig, alluding to one of the book's central characters.
According to Medvedev, the US understanding of democracy is best expressed through a principle of social order described in the book:
"All animals are equal. But some are more equal than others."
In other words, the US model of the world order is that only the US can do anything. Anyone who doesn't agree will be suppressed or taken to the slaughterhouse, Medvedev continued. The former head of state accused the US leadership of assuming the status of an uncontrollable "supreme international arbiter of morality and legality, the grandmaster of international political games and the infallible primus among supposed equals". It was further said:
"The United States sincerely believes in the right of its birth to decide for other nations with whom to befriend, with whom to obey, with whom to trade, with whom to pay tribute, and to whom to bow down."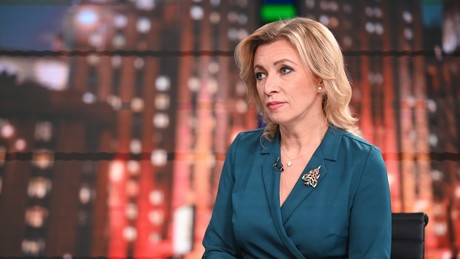 As an example, the politician cited the failed assassination attempts on the Castro brothers, the overthrow and subsequent execution of Saddam Hussein by an Iraqi court, and the assassination of Iranian general Qasem Soleimani.
The ex-president added that Washington prefers waging wars in other countries "and preferably in someone else's hands". Dmitry Medvedev also pointed out that the US authorities allow themselves in domestic politics what they criticize other countries for: electoral pressure, corruption, sex scandals, social injustice, "xenophobia and propaganda demagogy", unfair trials and "the seizure of power by the infirm , quirky old men burdened with notorious family ties". Medvedev emphasized:
"National arrogance, plus a stupid, boorish and self-righteous power, is a very dangerous thing. Isn't that the red carpet to National Socialism?"
"Animal Farm" is a novel that describes the change from one dictatorship in animal society to another through a coup d'etat. According to critics, it is said to be a parable of the 1917 revolution in Russia and a satire of the Soviet regime.
more on the subject – Reading behavior in Russia: Increasing interest in dystopias on the book market
By blocking RT, the EU aims to silence a critical, non-pro-Western source of information. And not only with regard to the Ukraine war. Access to our website has been made more difficult, several social media have blocked our accounts. It is now up to all of us whether journalism beyond mainstream narratives can continue to be pursued in Germany and the EU. If you like our articles, feel free to share them wherever you are active. It's possible because the EU hasn't banned our work or reading and sharing our articles. Note: However, with the amendment of the "Audiovisual Media Service Act" on April 13, Austria introduced a change in this regard, which may also affect private individuals. That's why we ask you not to share our posts on social media in Austria until the situation has been clarified.