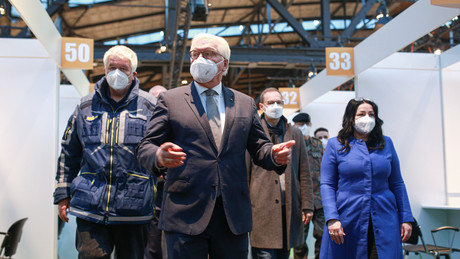 According to a report by the Berlin Court of Auditors, the Senate Department for Health in the capital violated the state budget regulations in several cases. According to that rbb be Among other things, deficiencies in the organization of the administration's crisis team, insufficient differentiation between the staff and the normal work of the administration and overloading of the staff have been reprimanded. In addition, the health administration is said to have not involved the Senate Department for the Interior, which is responsible for the event of a disaster. The 52-page report examined the period from January 2020 to November 2021.
The Court of Auditors fundamentally criticized the fact that there was no overview of all contracts concluded, that documents had disappeared and that outstanding payments were only insufficiently requested. Due to the deficiencies and omissions, the state of Berlin has lost income estimated at several millions, according to the auditors.
According to the Court of Auditors, the Senate Health Administration had noticed the grievances, but was not able to remedy them. Instead, she informed the Court of Auditors in March 2021 and asked for an unscheduled audit. The Court of Auditors then wanted to examine the situation, particularly with regard to the need for action to prevent the crisis.
The then incumbent Health Senator Dilek Kalayci (SPD) was one of the hardliners among the Corona measures advocates. Vaccination centers and corona test centers financed by taxpayers shot up like mushrooms in Berlin. Late November 2021 expressed Kalayci commented on the upcoming new restrictions in Berlin with the words:
"We want to ban more."
She also wanted to completely prevent contact with "unvaccinated" people and tweeted Not until November 2021:
"Recommendation private: Contact only with vaccinated people[sic]!"
Incidence with high dynamics (+33% 7T) is also an early indicator for intensive care patients. 2G comprehensive is required. Whether it is enough depends on: All (from 12 years !!) Non-vaccinated: Vaccination now! After 6 months: booster vaccination! Recommendation private: contact only with vaccinated! pic.twitter.com/F38WhYrzwc

— Dilek Kalayci (@DilekKalayci22) November 11, 2021
Shortly before the end of her term as Berlin Health Senator at the end of 2021 – at the height of the Corona situation – Kalayci took two weeks of vacation and was hardly available. That worried among other things at the Berlin FDP for criticism.
more on the subject – Test center fraud in Berlin: the total damage from the suspected cases is around 24 million euros