7 July 2022 7:52 am

The territorial dispute between Argentina and Great Britain is not only about the Falkland Islands. Buenos Aires also claims South Georgia and the South Sandwich Islands. London's decision to declare the islands a protected area has met with criticism.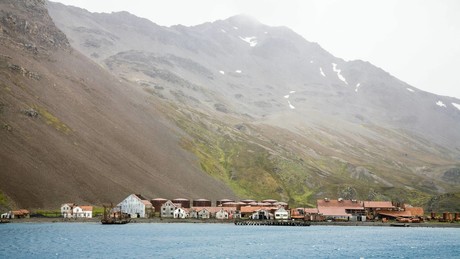 Argentina's foreign ministry on Tuesday unilaterally rejected London's decision to designate the British overseas territory of South Georgia and the South Sandwich Islands as "special protected territories". In the related statement of July 5 was called es:
"The Government of Argentina categorically rejects each and every provision in the aforementioned announcement, as well as the UK's claims to extend its own rules to Argentina's territories and sea areas, including the Malvinas, South Georgia, the South Sandwich Islands and the surrounding sea areas."
The Foreign Ministry in Buenos Aires described London's decision as unilateral and illegal. It is incompatible with the orders of the UN General Assembly, which call on the two states to refrain from taking unilateral steps in relation to the islands.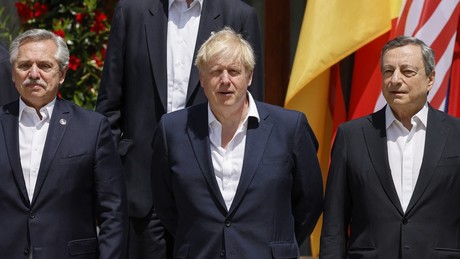 In June 2021, the British government announced its intention to ban access to these islands in the South Atlantic in order to protect the ecosystem there, both on land and in the water. However, the decision did not come into effect until Tuesday.
The rhetoric around the disputed islands intensified against the background of the 40th anniversary of the Falklands War, which broke out on April 2, 1982. The military dictatorship that came to power in Argentina in 1967 gradually faltered in the face of allegations of massive human rights violations and decided to reconquer the archipelago, which had been under British control since 1833. The war lasted until June 20 of the same year and cost the lives of 649 Argentines and 255 Britons. However, the islands remained in the possession of Great Britain.
more on the subject – Argentina: Four ex-military men from dictatorship get life sentences for death flights
By blocking RT, the EU aims to silence a critical, non-pro-Western source of information. And not only with regard to the Ukraine war. Access to our website has been made more difficult, several social media have blocked our accounts. It is now up to all of us whether journalism beyond mainstream narratives can continue to be pursued in Germany and the EU. If you like our articles, feel free to share them wherever you are active. This is possible because the EU has not banned our work or reading and sharing our articles. Note: However, with the amendment of the "Audiovisual Media Service Act" on April 13, Austria introduced a change in this regard, which may also affect private individuals. That's why we ask you not to share our posts on social media in Austria until the situation has been clarified.