This week, the Russian government switched the calculation of export duties for grain to rubles. This prevents risks from currency fluctuations. At the same time, Russia is taking a further step towards "de-dollarizing" its foreign trade.
In the future, Russia will calculate and collect the export duties for grain in rubles, which experts see as a further step in the conversion of Russian foreign trade to the national currency. To this end, the government of the Russian Federation issued a decree converting the base prices for calculating export duties on wheat, barley and corn into rubles, the press service of the Ministry of Agriculture announced in its Telegram channel on Friday. The statement states:
"The measures adopted will support exports of agricultural products by reducing the impact of currency fluctuations on export tax levels. In addition, they will ensure a stable price situation on the domestic market."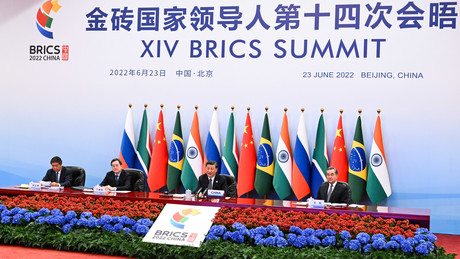 For sunflower oil, the base price is 82,500 rubles per ton (instead of $1,000), for flour – 13,875 rubles per ton (previously it was $185), for wheat and meslin – 15,000 rubles per ton (previously $200), for barley and Corn – 13,875 rubles per ton (previously $185). This puts the underlying exchange rate at around 1:80 instead of the 1:50 currently traded on the currency market. With the current strength of the rouble, export earnings in local currency have lagged behind plans as long as trading was in dollars.
Switching the calculations of duties to rubles will at least make it possible to fulfill the state budget planning. At the same time, an incentive is created for grain-exporting companies to convert their price calculations completely to rubles and demand payments from customers in the local currency.
Earlier, Duma spokesman Vyacheslav Volodin demanded that exports of oil, coal, metals, grain, wood, fertilizers and oil be paid for in rubles, as is the case with gas trade. The Kremlin then declared that this question could be clarified.
more on the subject – Ruble hits seven-year high against US dollar
By blocking RT, the EU aims to silence a critical, non-pro-Western source of information. And not only with regard to the Ukraine war. Access to our website has been made more difficult, several social media have blocked our accounts. It is now up to all of us whether journalism beyond mainstream narratives can continue to be pursued in Germany and the EU. If you like our articles, feel free to share them wherever you are active. This is possible because the EU has not banned our work or reading and sharing our articles. Note: However, with the amendment of the "Audiovisual Media Service Act" on April 13, Austria introduced a change in this regard, which may also affect private individuals. That's why we ask you not to share our posts on social media in Austria until the situation has been clarified.