There are already many good connections between Latin America and Eurasia. A delegation from Cuba has promoted further commercial and scientific cooperation in the production of biologics and medicines with government and industry representatives in Belarus.
A delegation from BioCubaFarma, the Cuban state biotechnology organization, recently met with Belarusian Health Minister Dmitry Pinevich to discuss efforts to further develop commercial and scientific cooperation in the production of biologics and medicines. This was reported by the Cuban magazine Granma citing Cubaminrex, the Cuban Ministry of Foreign Affairs. The Cuban delegation on the trip to Belarus was led by Dr. Eulogio Pimental Vázquez, Deputy Director of BioCubaFarma.
Health Minister of Belarus Dmitry Pinevich highlighted the great potential of the two countries in this area. A declaration of intent to expand cooperation in the biopharmaceutical sector was signed during the visit, and the CEO of the Belarusian holding BelFarProm was also present.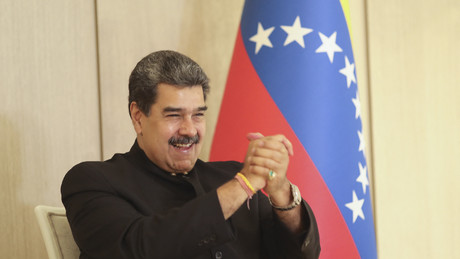 Cuban scientists also met with drug manufacturers to analyze the prospects for bilateral cooperation in the manufacture of drugs and medical devices. And they discussed proposals to expand cooperation, including the possible deployment of Cuban anti-COVID vaccines in Belarus, state-owned BioCubaFarma group of companies reported on social media.
The Cuban association of the biotechnology and pharmaceutical industry has already taken part in previous years Great Britain and other countries in the biopharmaceutical field. The group also recently filed with China the first patent for a vaccine against COVID-19 and its numerous variants, which could also be effective against related viruses. According to Eduardo Martínez Díaz, President of BioCubaFarma Business Group, the patent was recently filed with the National Intellectual Property Office of China.
more on the subject – Cuba and France cooperate in the development of renewable energies
By blocking RT, the EU aims to silence a critical, non-pro-Western source of information. And not only with regard to the Ukraine war. Access to our website has been made more difficult, several social media have blocked our accounts. It is now up to all of us whether journalism beyond mainstream narratives can continue to be pursued in Germany and the EU. If you like our articles, feel free to share them wherever you are active. It's possible because the EU hasn't banned our work or reading and sharing our articles. Note: However, with the amendment of the "Audiovisual Media Service Act" on April 13, Austria introduced a change in this regard, which may also affect private individuals. That's why we ask you not to share our posts on social media in Austria until the situation has been clarified.