A Yemeni child appeared, in a video clip, as he painted animals on the front of a wall in an amazing way known as "shadow art", through a magical performance, using both hands to express and influence through the movement of his fingers to embody different birds and animals.
Social media activists in Yemen circulated a video clip showing the Yemeni child Uday Muhammad Gilan, who masters the art of embodying the shapes of animals and birds in an amazing way through shadow effects, considering that he is distinguished by enormous artistic abilities that depend on creative imagination, and they called on cultural institutions and the concerned authorities to support his talent, including He strengthens his presence in presenting important and inspiring performances and works that serve the arts and society.
The duality of thinking and meditation is the secret of the talent of the shadows
In an exclusive interview with Al Arabiya.net, the child said that he discovered the talent of shadow art through thinking, meditation and imagining things, indicating that he can draw models from monuments, nature trees and others. Uday is also good at drawing pictures and personal portraits with an artistic copy, as well as embodying giant paintings by means of light and visual effects if he has the capabilities to do so, such as models of trees on walls, garden drawings and animal images in large sizes.
Family and educational support despite the circumstances
Uday aspires to achieve prestigious ranks and distinguished levels in all fields of painting, pointing out that his father, who suffers from a morbid disability and spinal disc herniations, plays a major role in teaching him at school and following up on his talent. Thanks to God for providing all the support and encouragement despite the difficult circumstances, and who worked to inform people of his talent through his posts on his Facebook page, as well as his communication with others, and he is still until now.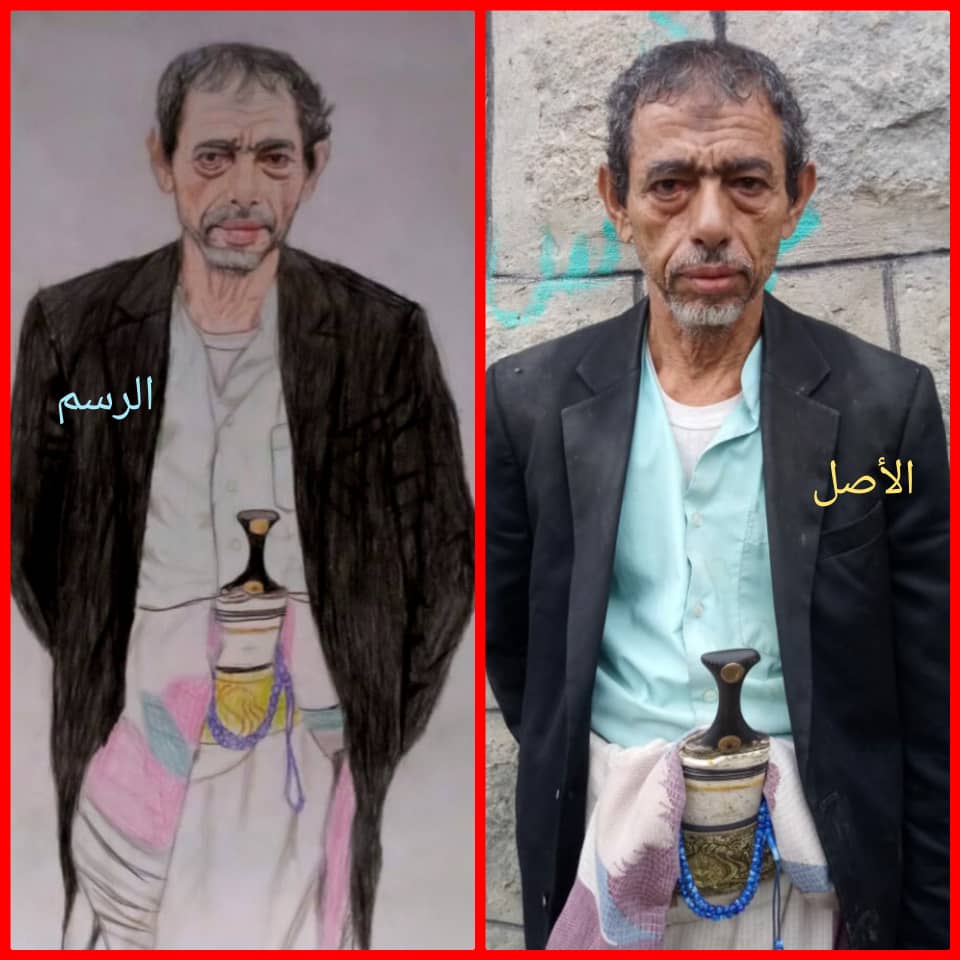 Reviving hope in the hearts of children
Uday, from Al-Mahwit Governorate, did not miss the opportunity to convey a societal and humanitarian message through painting and shadow art, to inform the world about the country suffering as a result of the war and the conditions of poverty and severe living suffering it is going through. Despite this, Uday added: "In light of these circumstances, suffering and lack of capabilities, we will not stop continuing to progress in creative work by any available artistic means," wishing that "security and peace prevail for the Yemeni people, and that my simple talent will be a reason to revive hope and ambition for a future." It is better for all Yemeni and Arab children who are living under the mills of crises and wars."
Uday also called on cultural authorities and businessmen to support talents and creativity so that they continue and grow better, as they are a bet for the prosperity of civilizations and a source of their pride and development in front of other peoples.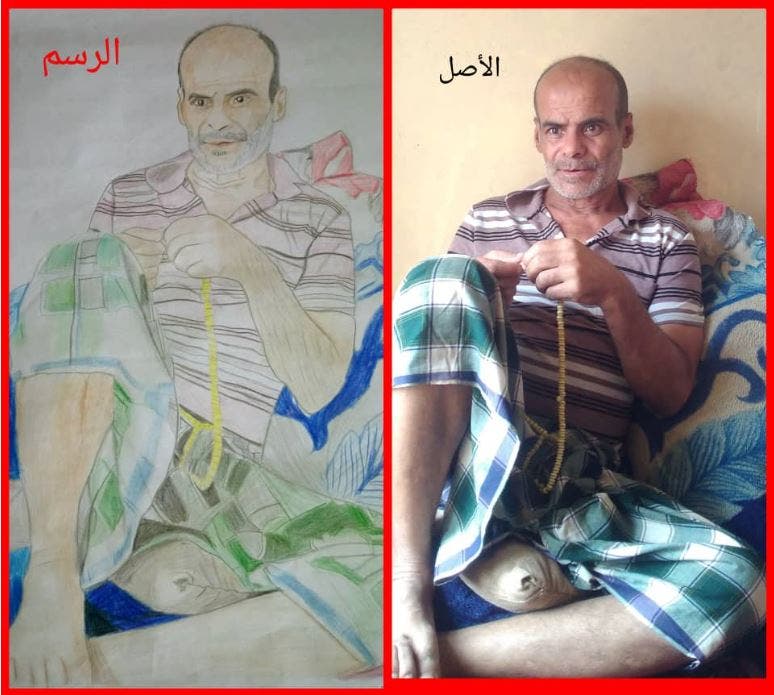 Spontaneous performance with a childish spirit
The pioneers of communication commented, praising the creativity of the child Uday Gilan, and said that this show deserves to enter the Guinness Book of Records by participating in such a unique spontaneous performance.
They pointed out that "this young child represents millions of Yemeni children who found in their talents an outlet to liberate their suffering and tragedies caused by the bloody conflicts and stripped them of many human rights, not the first of which is education, not the last of which is health and living in dignity compared to the children of the world who live in peace."
Talents buried by the war among the rubble of suffering
Despite the horrific images that top news bulletins, news agencies and the media about Yemeni children who have been transformed by famine into skin and bones due to epidemics, diseases and malnutrition, and who have been buried by conflicts and struggles between the rubble of oppression and displacement, there are many talents for Yemeni children born from the womb of war and suffering, and they have experienced many calamities. It killed their innocence and stole their dreams and hopes, but it did not steal their passion and enthusiasm to dazzle and entertain in various fields of drawing, creativity, singing and the arts, and their videos were widely spread on social media platforms in the absence of support and attention from state institutions.