Social media activists circulated a video clip from the site of the mass collision of a number of vehicles on the Qiddiya Road in Riyadh.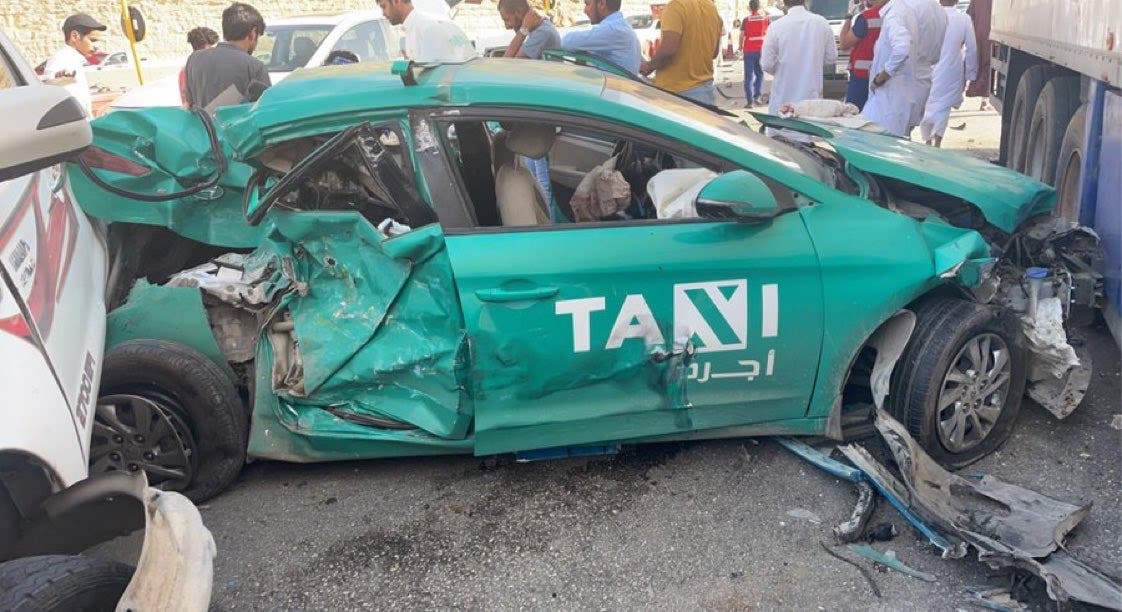 The video showed a congestion of a number of cars on the road, traffic disruption and damage to several vehicles as a result of the accident.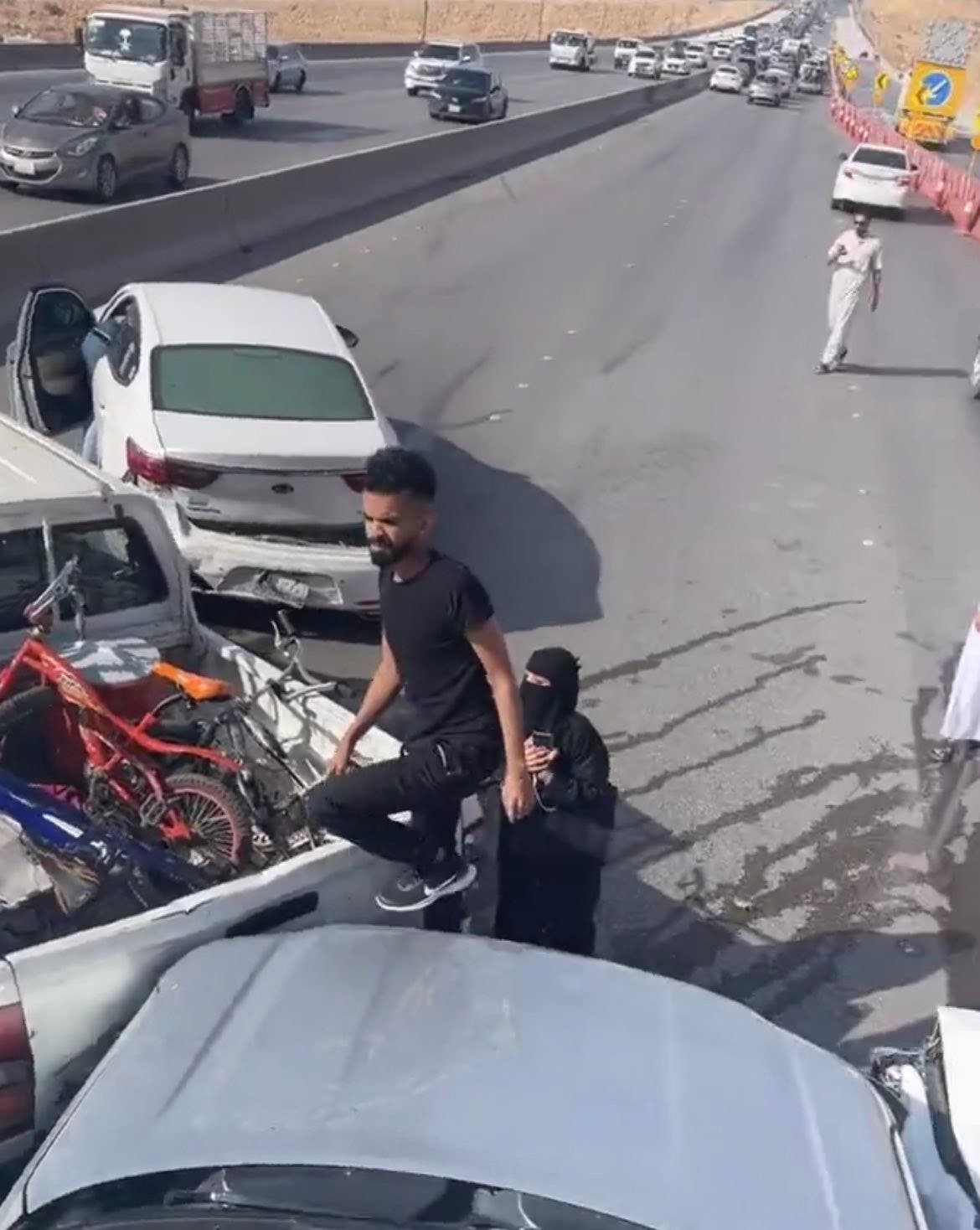 In the video, a number of motorists and people gathered at the scene of the accident, some of whom were inspecting the damaged cars, while others were waiting for the effects of the accident to be lifted and traffic appears to be running.
The Riyadh Traffic Department had directly announced a collision between a number of vehicles on Jeddah Road towards the east, and the traffic indicated that the accident resulted in five moderate injuries and damages, and investigation procedures are being completed in the accident.