Four doctors were wounded by Houthi shelling targeting an ambulance on one of the fronts in Al-Dhalea Governorate, southern Yemen, as part of the militia's ongoing violations of the UN truce.
Military sources said that a drone belonging to the Houthi militia targeted the ambulance on the night of Thursday-Friday, in the Bab Taghloq front, north of Qataba.
She explained that as a result of the bombing, four doctors were injured: Najm al-Din Fadl Askar, Adham Abdel Salam Muhammad al-Uqla, Aref Ahmed Ali, and Musa Qaid Saeed.
The Houthi shelling also caused material damage to the targeted ambulance, according to what was reported by the Yemeni newspaper Al-Shara'.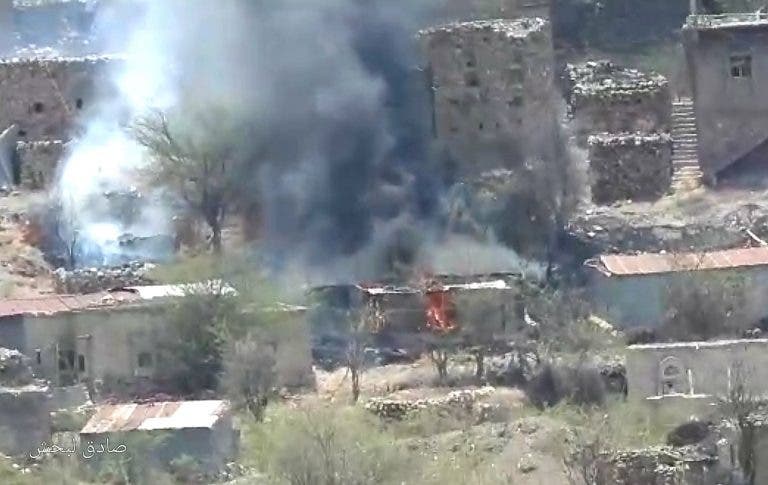 Houthi shelling on villages north of Al-Dhalea
This comes two days after the Houthi militia targeted two children with a mortar shell while they were grazing sheep in the Markhezha area, west of Qataba district.
And last Saturday, the Houthi coup militia carried out the largest bombing operation that affected the various locations and centers of the presence of the southern and joint forces in most of the northern and northwestern combat sectors of Al-Dhalea Governorate, in addition to targeting residential neighborhoods and villages in the governorate.
As a result of the Houthi shelling, five southern forces were wounded, and some vehicles were damaged. The Houthi shelling also targeted some of the homes of citizens in the center of the town of Sabira, which led to their burning.