In conjunction with the continued flow of Western weapons to Ukraine to confront his country's forces, Russian Foreign Minister Sergey Lavrov warned that such actions would prolong the conflict.
He said during a press conference, at the conclusion of the meeting of foreign ministers of the countries bordering the Caspian Sea, that the more the West gave weapons to Ukraine, the longer the crisis would last.
"West Schizophrenia"
He considered that the supply of medium and long-range air defense systems to the Ukrainian forces by the United States would be counterproductive and harmful.
He also saw that Western statements about the inadmissibility of resuming negotiations between Moscow and Kiev at this stage are like "schizophrenia," he said. He pointed out that the West is drowning the Ukrainian forces with weapons, considering that it is not permissible at the present time to return to the negotiating table.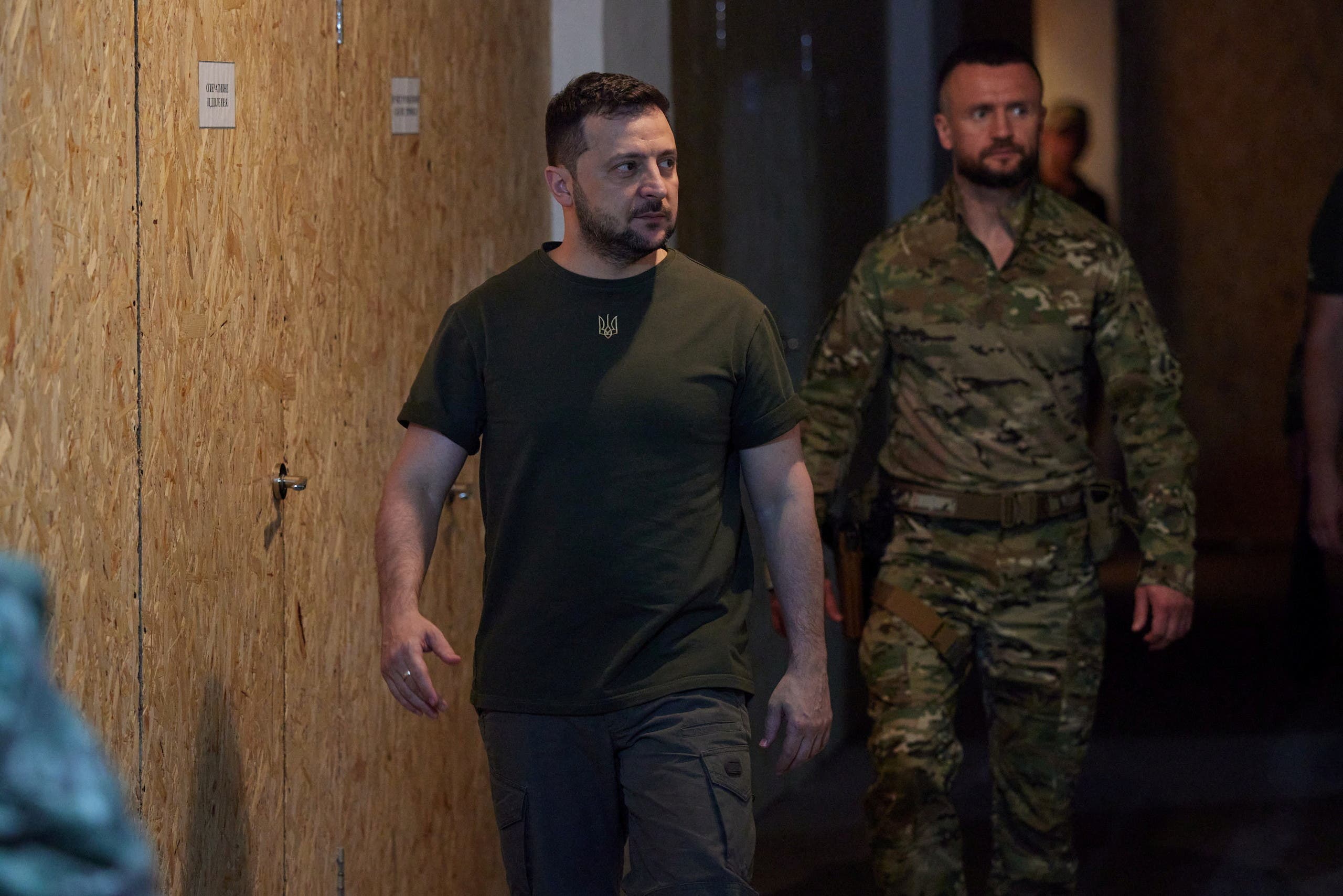 Ukrainian President Volodymyr Zelensky (archive – Reuters)
Zelensky's statement is irrelevant
As for NATO's strengthening of its presence on the eastern side, he considered this behavior "a continuation of an unacceptable expansionist approach."
The Russian minister stressed that Moscow refuses to approach its borders.
As for Ukrainian President Volodymyr Zelensky's recent positions, he described them as "unimportant", because he "does not make decisions on his own," as he put it, in reference to his subordination to the West, especially the United States. He added that his country is not interested in whether Zelensky will participate in the G-20 summit or not.
It is noteworthy that, since the launch of the Russian operation on its territory on February 25, Ukraine has been asking the West to send qualitative weapons, aircraft and tanks to its forces, to repel the Russian forces.
It has recently intensified its claims, with the intensification of the fighting in the east of the country, while the United States and other Western countries promised to send more weapons, as well as advanced medium and long-range missiles.
This prompted Russia to warn of an expansion of the conflict if those missiles reached its territory.