Egyptian company PaySky, a provider of digital payments solutions, announced today, Tuesday, its intention to raise $ 50 million in a funding round that closes in September, after an earlier round in which the CEO of the company said it had raised $ 35 million in 2019-2020. .
The company had launched in February 2022 its application (Yalla Super App), which provides a number of payment services in Egypt, including financial services, bill payments, electronic shopping and transportation, and today announced that it had obtained the necessary licenses to launch the application in the UAE in the third quarter of the year.
CEO Walid Sadiq said in a press conference that the application had attracted 800,000 customers in the first 100 days of its launch, and the number of transactions reached 500,000, with a total of 500 million pounds ($26.6 million), adding that the latest data indicated that the number of times the application was downloaded on phones. Smart reached 900 thousand.
The demand for digital payment services is increasing in the Middle East, and Sadiq said that this activity received a strong boost due to the Corona virus pandemic and the ensuing closure measures that strengthened the resort to digital alternatives.
He added that the company aims to attract 250 thousand customers in the first year of operation in the UAE, and that it is studying further expansion to the Saudi market within months.
And "Pay Sky" has a partnership with the Egyptian Post, which Sadiq said that the company uses as a financial institution through which customers' accounts are opened and financial transactions are completed.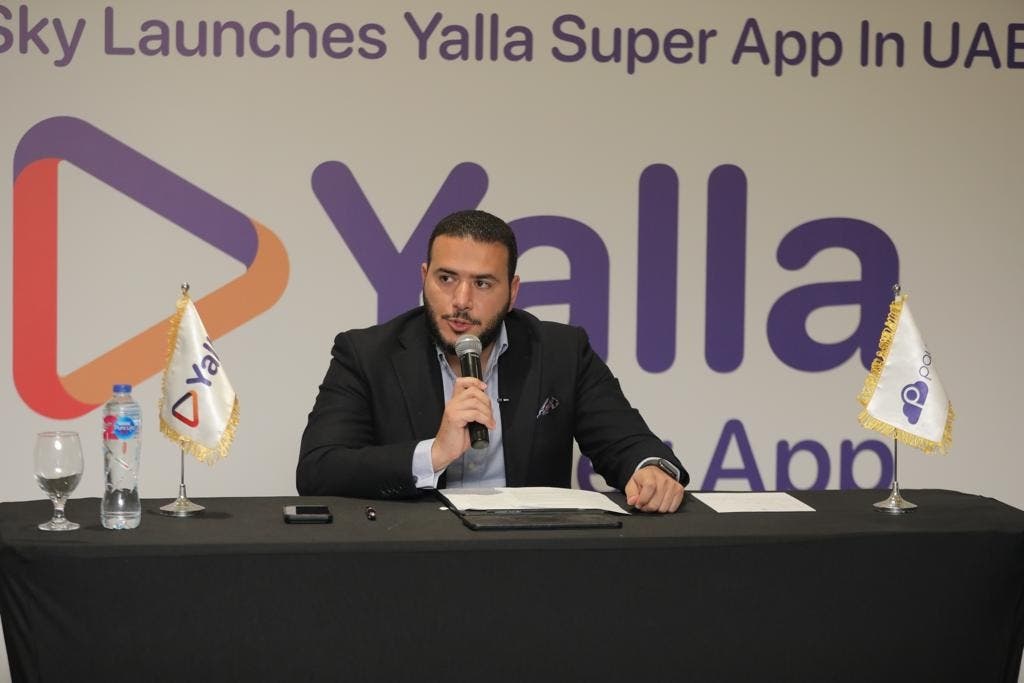 Walid Sadek, founder and CEO of BySky