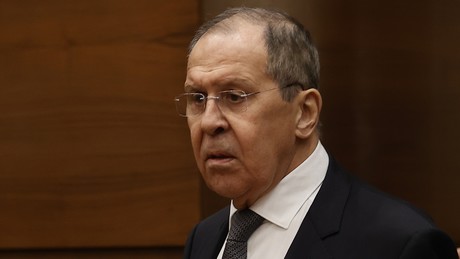 The EU and NATO form a coalition for war with Russia. This is what Russian Foreign Minister Sergei Lavrov said at a press conference after talks with Azerbaijani Foreign Minister Jeyhun Bayramov. He explained:
"When World War II began, Hitler rallied much, if not most, of European countries under his flags to go to war against the Soviet Union. Now the EU and NATO are assembling the same modern coalition to fight, and by and large to wage war against the Russian Federation."
Lavrov said Moscow will closely monitor the situation. He added that the European Union had undergone a major revolution in recent times and had an aggressive, primarily Russophobic, ideological underpinning.
At the end of April, the Russian foreign minister, referring to arms deliveries to Ukraine, stated that NATO was effectively waging a proxy war with Russia by arming Kiev:
"If NATO basically goes to war against Russia through a proxy and arms that proxy, then we will act by military rules."
Anatoly Antonov, the Russian ambassador to the United States, had warned of the risk of a military confrontation given the arms delivery to Ukraine. He said:
"Isn't it clear that this is the route to a direct military confrontation between the major nuclear powers, which may have unpredictable consequences?"
On May 9, Russian President Vladimir Putin, speaking at the Victory Day parade, called for a global war not to be repeated. Russia, he asserted, has always worked to create an equal and indivisible security system that is "crucial to the world community." He called on the West to "conduct an honest dialogue, seek reasonable compromise solutions and take each other's interests into account". However, the North Atlantic bloc has "completely different plans," according to Putin.
For his part, NATO Secretary General Jens Stoltenberg stressed that the Alliance is working hard to avoid a full-scale conflict between NATO countries and Russia in Europe.
more on the subject – Lavrov in Tehran: Iranian President warns of NATO expansion in other parts of the world