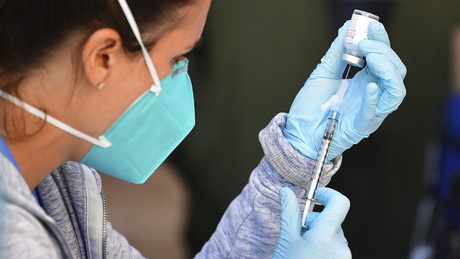 Vaccination in Austria was ordered at the end of 2021 and was mandatory from February of this year. It was supported in terms of content by all parliamentary parties except for the FPÖ. Now, almost half a year later, it is becoming history.
The Austrian Health Minister Johannes Rauch (Greens) announced the decision at an announced press conference in Vienna on Thursday with the words:
"Compulsory vaccination doesn't get anyone to vaccinate."
The debate about compulsory vaccination has opened up deep rifts among families, clubs and companies, according to Rauch's further comment on the latest decision. This is also one of the reasons why the regulation is now being overridden. The Austrian Greens politician further explained:
"We have decided to abolish compulsory vaccination in order to fill in the ditches"
According to Rauch, it is also under different conditions than we have today, introduced. The omicron variant of the corona virus with the milder courses "has changed the rules". A lockdown was imminent in November 2021, and 60 percent were hospitalized. At that time, the delta variant of the virus dominated. But now people who are generally willing to be vaccinated are "more difficult to convince of the need for vaccination".
The parliamentary group leader of the ruling party ÖVP, August Wöginger, was also present at the press conference and also spoke of "completely different requirements" today than at the time when compulsory vaccination was announced. There are now high numbers of infections in waves, but "a situation in hospitals that is completely different than it was before," emphasized Wöginger. The ÖVP politician also referred to the "big rifts" in society to which this regulation had led.
Wöginger underlined that they now want to put the dialogue in the foreground. In addition, they also want to send out the signal: "We are refraining from compulsory vaccination, but vaccination continues to protect."
The motion to overturn the law is expected to be tabled later this week. According to statements by the two Austrian government politicians, the law is to be passed at the beginning of July.
The vaccination requirement in Austria was actually suspended months ago by regulation. This is still valid until August 31st. It was originally planned in the Alpine republic to threaten anyone who refuses a fine of up to 3,600 euros from March 15th. But already at the beginning of March there were indications of a move away from the obligation to vaccinate.
Around 62 percent of Austrians are currently fully vaccinated against the corona virus.
more on the subject – Daily topic comment exudes hatred: "Thank you very much – to all those who have not been vaccinated!"