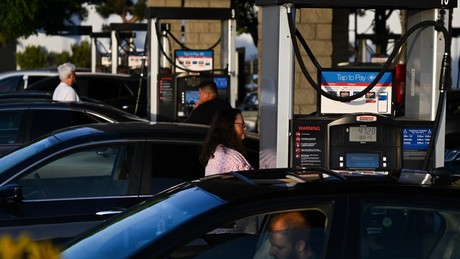 Washington has been actively selling off its Strategic Petroleum Reserve (SPR) for the past year to prevent a further rise in energy prices, the US news platform reported Bloomberg on Friday. Yes, like that Bloombergthe government cannot exhaust the reserves forever.
According to the report, nearly 115 million barrels were put on the market last year. Those sales have surged to a record high of nearly a million barrels a day since mid-May. At the current rate, the United States is selling more barrels from its reserves than the production of most mid-sized OPEC countries like Algeria or Angola.
The SPR reserve contains two types of crude oil: medium-acid crude produced by Russia, most Middle Eastern countries and Venezuela, and light-acid crude. one of Bloomberg A recent analysis of official data found that 85 percent of the oil sold from the SPR last year was medium acid. These sales have "dramatically" reduced the amount of crude oil in the reserve.
If Washington maintains its current pace, reserves would shrink to a 40-year low of 358 million barrels by the end of October. A year ago, the SPR, located in four caverns in Texas and Louisiana, reportedly contained 621 million barrels.
The report goes on to say:
"As the oil market looks today, it's hard to imagine Washington halting sales in October. A loss of this additional supply would mean that commercial supplies would be quickly depleted, pushing oil prices higher."
According to estimates by OilX, which by Bloomberg are quoted, the SPR will be down to 179 million barrels of medium crude by the end of October. That means the US is likely to have sold 180-190 million barrels of medium-heavy crude from its reserves between June 2021 and October 2022.
more on the subject – "Stop, because that's going too far" – drivers block the gas station