British heavyweight boxer Anthony Joshua returns to Saudi Arabia after 3 years since his last victory and revenge against Mexican boxer Andy Ruiz Jr.
And it was announced on Sunday that a return match will be held between Anthony Joshua and Ukraine's Oleksandr Usyk to decide the world heavyweight title on August 20 of the current world, after the latter defeated his opponent in a match held at Tottenham Hotspur Stadium in London in September 2021.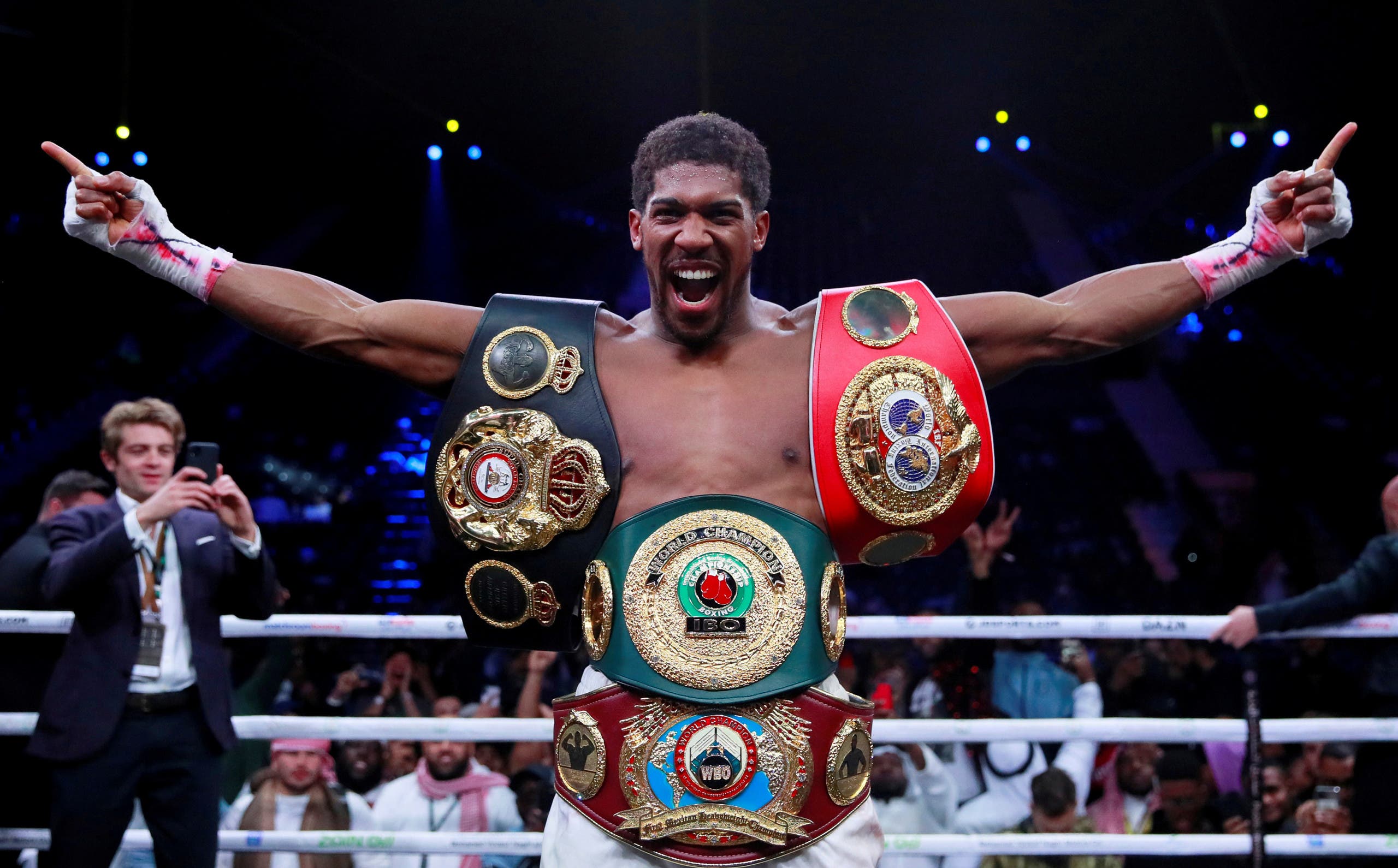 After beating Ruiz in 2019
On December 7, 2019, at the Diriyah Arena, the Briton won the World Heavyweight Boxing Championship after defeating his Mexican rival Andy Ruiz with a total of points after the end of the last round. At that time, the Nigerian-born boxer won after the rematch between the two boxers, as their first fight, which was held in the first, ended. June of the same year, when the Mexican ended a series of victories for his British opponent, and it was considered one of the surprises of boxing throughout history.
Joshua hopes to rehabilitate Usyk and repeat what he did against Ruiz, as their confrontation last year ended with a sweeping victory for the Ukrainian, unanimously by the three judges, and stripped him of the world heavyweight title, but the British demanded a return fight, which is what happens for the first time in heavyweight competitions since 1999 when he faced American Lennox Lewis compatriot Evander Holyfield.