As the battles raged between the Russian and Ukrainian forces in the Donbas region, amid a noticeable Russian advance, the Ukrainians resorted to "the booby trap."
A video clip showed Ukrainian forces planting mines in a forest, to prevent the advance of Russian forces in the Donetsk region, in the east of the country.
The footage showed members of the Special Operations unit carrying anti-tank mines dating back to the Soviet era, and others of the same elements digging the soil to plant more, according to the "Associated Press" reported on Wednesday.
While an armed soldier appeared holding a guard dog, while another was preparing to install a German DM22 anti-tank mine.
While the head of the Special Operations Unit, without mentioning his name, explained that his forces are laying mines to prevent the "enemy", that is, the Russians, from advancing towards our lands. He stressed that this method will make it difficult for the Russian forces to advance towards the Ukrainian soldiers, who are defending the front line in the trenches.
He also indicated that this step will ease the suffering of Ukrainian soldiers.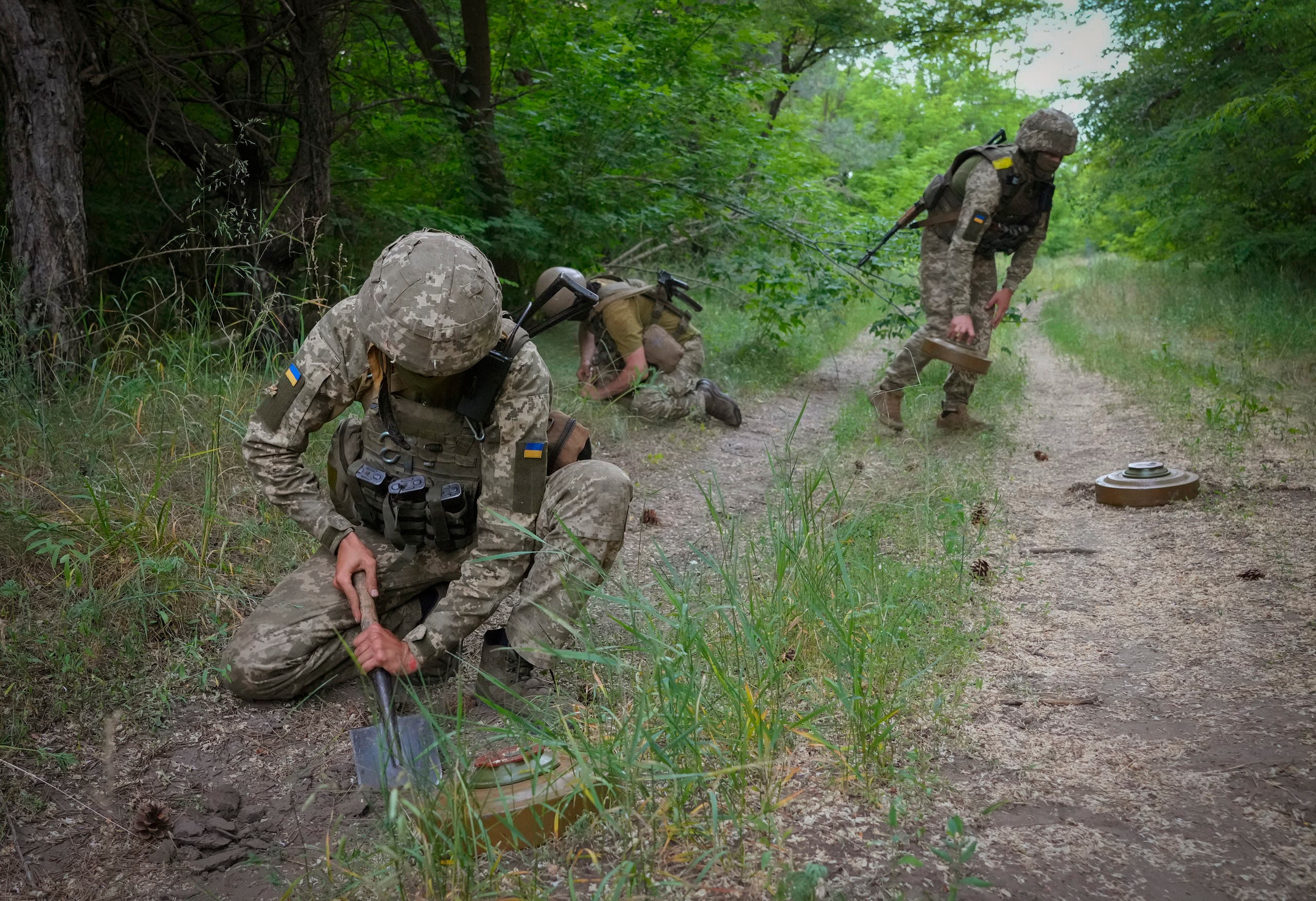 Ukrainian forces lay mines (Tuesday – The Associated Press)
The battle of Donbass will determine the course of the war
It is noteworthy that elements of the Special Operations unit were using thick foliage yesterday, Tuesday, to conceal their advance on dirt tracks through a forest.
They also used shovels to dig, as the unit mined the forest path using anti-tank mines (TM-62) dating back to the Soviet era, and German mines (DM22) to protect their areas from possible Russian attacks.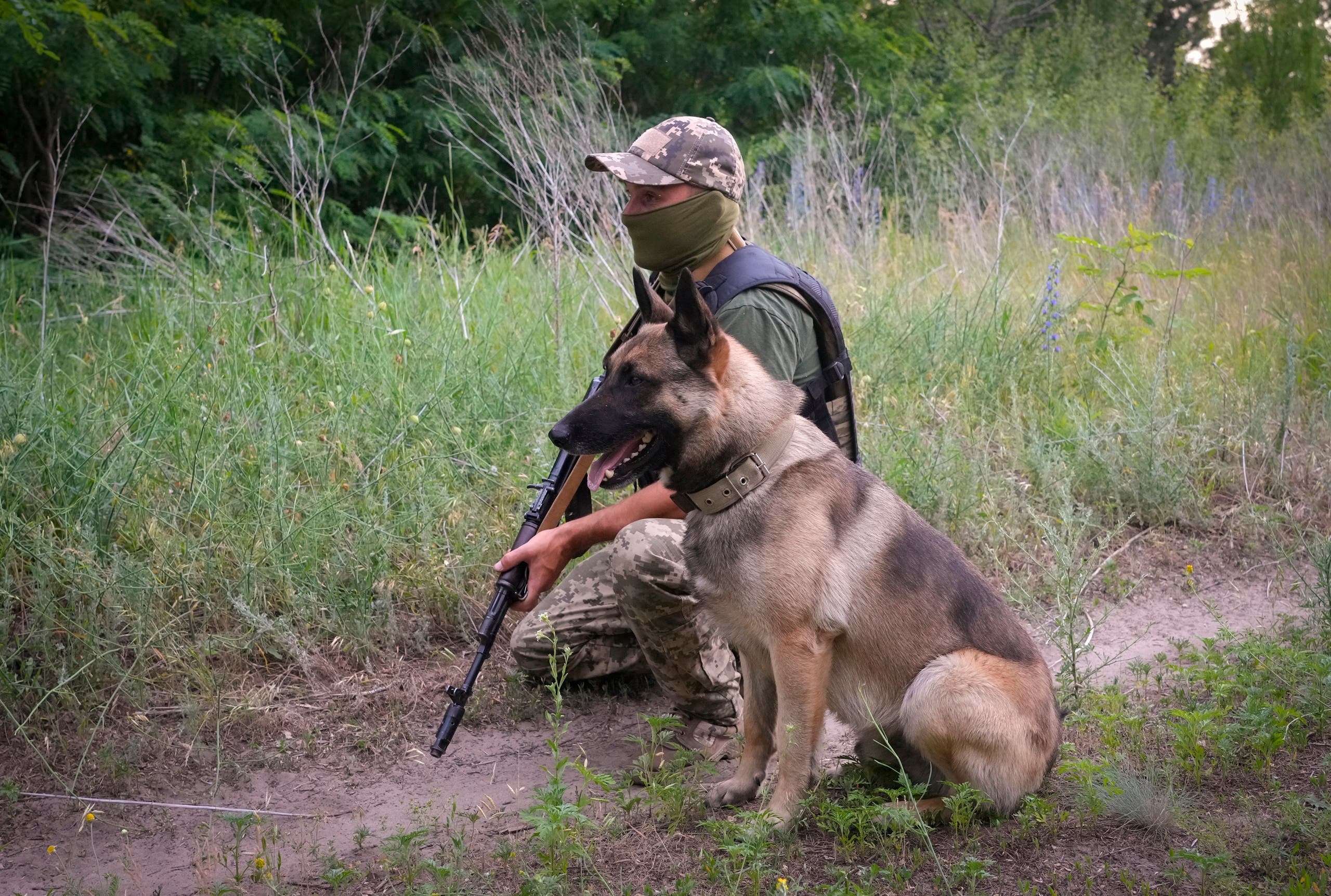 Ukrainian forces lay mines (Associated Press)
This came as Russia bombarded the eastern Donbass region daily with raids, missiles and artillery, making slow, but steady progress to seize the industrial heart of Ukraine.
Russian forces took control of many areas in Donetsk, which together with Lugansk make up the eastern Donbass region, but during the past weeks the battles intensified violently in Severodonetsk.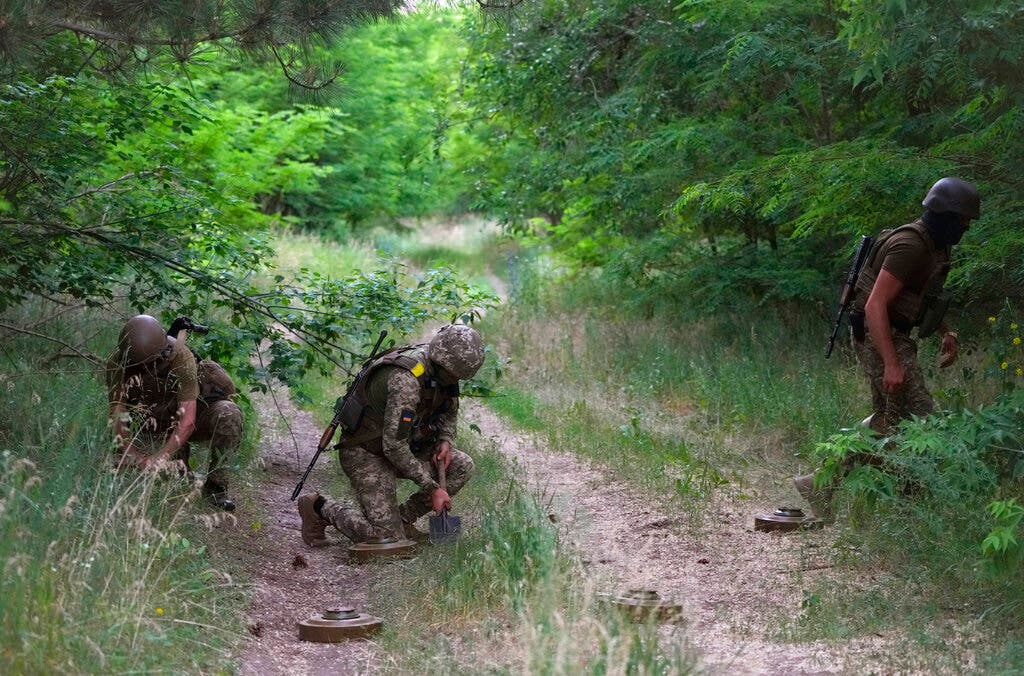 Demining in Donetsk (AP)
Russia aims to control the entire Donbas basin, after it was partially seized by pro-Moscow separatists in 2014, with the aim of opening a land corridor linking the east with the Crimea, which it annexed to its territory in the same year.