A bride from Uzbekistan experienced horror moments when she was hit on the head hard during her wedding ceremony in public in front of the guests, after she played a traditional game with her husband and beat him.
The story began when the two grooms were invited to play a traditional game that did not specify what it is, but it is believed that they were given something to dismantle it, and whoever does that first wins the prize inside that thing, where the bride won, and when the groom realized that she had defeated him, he hit her hard on the back of her head with his fist in front of everybody.
shock and amazement
The shocked and stunned bride put her hand on her head, before lifting her white wedding dress off the floor and two other women taking her off the stage.
Meanwhile, the man standing next to the groom also appeared shocked before fidgeting nervously, holding his phone as the party music continued and the party lights flashed around them. For his part, the groom remained on the stage, as if nothing had happened, staring at the silent crowd that had just moments before cheered for the couple.
A trader from Uzbekistan has a bride and her groom doing a small traditional game during their wedding, so he hit her on the head hard because she beat him, causing her pain and embarrassment.
pic.twitter.com/BotLXe1hgu

– Iyad Al-Hamoud (@Eyaaaad) June 13, 2022
While it is not known what happened after the filming stopped, according to the British newspaper "Daily Mail", which published the news attached to the video.
angry responses
In addition, wedding footage spread on social media in Central Asia, and people reacted angrily on Twitter.
One person wrote on the social media platform: "This is very sad… I hope you find the courage to charge him and hold him accountable for his actions."
Also, another said, "What a horror!…Good to have posted this online to embarrass this horrible man. But I hope she will be kept away from him. How can her parents watch this?"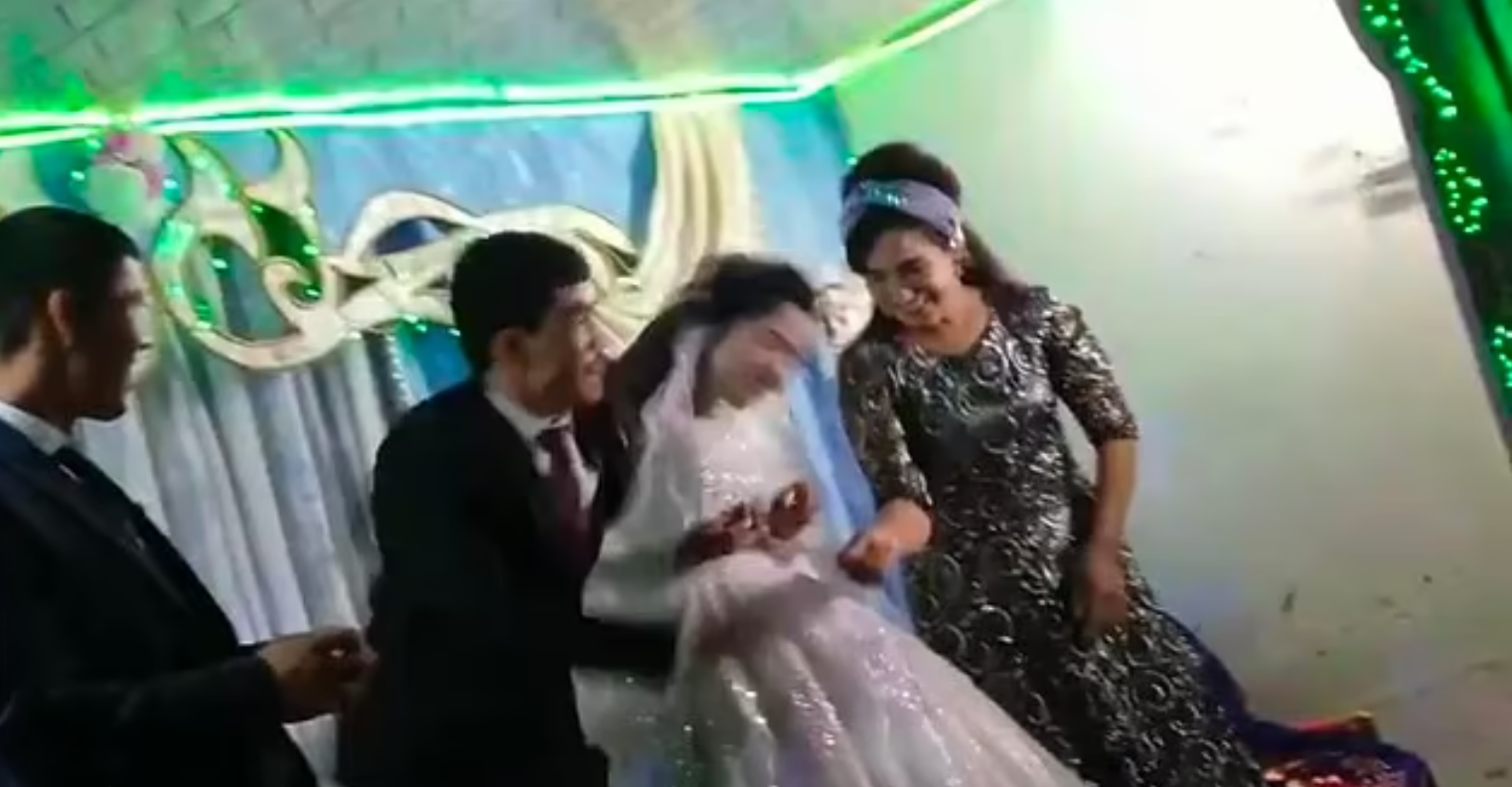 A third wrote, "It's awful. I hope she gets away from him sooner rather than later," with a picture of a broken heart.
It is noteworthy that it is not the first time that a video of a groom from Uzbekistan has been shown assaulting his bride. In 2019, a clip of a similar incident caught the attention of the public, as the groom beat his wife angrily after pretending to take his wedding cake away.