Intense fighting and fierce fighting continues between Russian and Ukrainian forces in the city of Severodonetsk in eastern Ukraine.
While a number of Ukrainian officials confirmed that their forces are still maintaining their positions in the city, with the "bombing continuing day and night", the Russian forces are pressing to control the entire city, especially since Severodonetsk and the city of Lysekhansk, located on the opposite bank of the Seversky Donets River, are the last lands under their control. Ukrainian forces in the Lugansk region.
For his part, Ukrainian Security Council Secretary Oleksiy Danilov stressed that the situation is "extremely complex" and that Russian forces are concentrating all their forces on the region. In an interview with Reuters, he confirmed that "the Russians are bombing his army day and night."
We lure the Russians
As for Petro Kosik, commander of the Ukrainian Svoboda Battalion of the National Guard, he explained in a rare update that the Ukrainians are luring the Russians into street fighting to neutralize the comparative advantage of Russian artillery.
He also added in a television interview on Thursday, "We carried out a counter-attack and in some areas were able to force them to retreat to one or two neighborhoods. But in some other areas, they forced us to retreat for a building or two."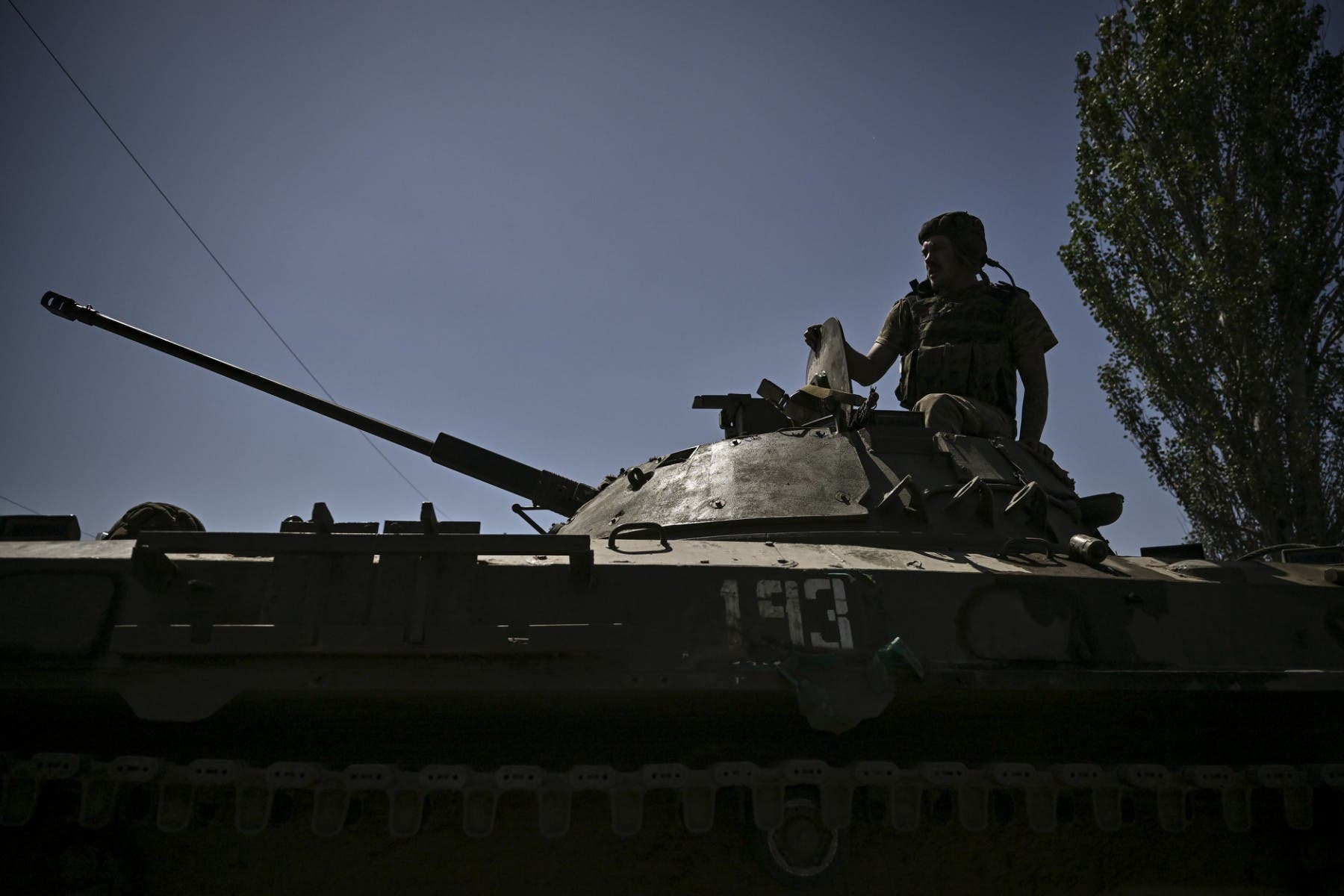 Minlysichansk, on the opposite bank of Severodonetsk in eastern Ukraine (Archive – AFP)
These field developments come as Kyiv asserts that its only hope to turn the tide in its favor in the small industrial city to the east is to provide it with more long-range artillery to counter the massive Russian force.
wild lane opening
It is noteworthy that during the past weeks, the battles focused and intensified in Severodonetsk, which is a key city in the Donbass region, the fall of which will pave the way for Russian control of the entire Donetsk region.
Russia aims to control the entire Donbass basin (which includes Lugansk and Donetsk), after it was partially seized by pro-Moscow separatists in 2014, with the aim of opening a land corridor linking east to the Crimea, which it annexed to its territory in the same year.