After the United Nations warned of a looming food crisis affecting so far 1.6 billion people, as a result of the Russian blockade of Ukrainian ports, Kyiv reiterated Thursday the same warnings.
Ukrainian President Volodymyr Zelensky warned that "millions could starve to death due to the Russian blockade of the country's ports on the Black Sea."
terrible crisis
"The world is on the brink of a terrible food crisis," he said in a statement broadcast on Russian television on Thursday.
He also stressed that his country is unable to export wheat, corn, oil and other products, adding that millions may starve if the Russian blockade continues.
grain battle
It is noteworthy that, in conjunction with the military battles taking place on the ground, between the Ukrainian and Russian forces, a battle is taking place between the two sides on the agricultural fronts as well.
The Russian fleet's control of the Ukrainian ports on the Black Sea, especially the port of Odessa, caused the suspension of the export of grain, especially wheat, of which Ukraine was the third global exporter before the outbreak of the conflict between the two countries.
On Wednesday (June 8, 2022), United Nations Secretary-General Antonio Guterres warned during his presentation of the second United Nations report on the repercussions of the conflict that "the impact of the war on food security, energy and finance is comprehensive, dangerous and accelerating."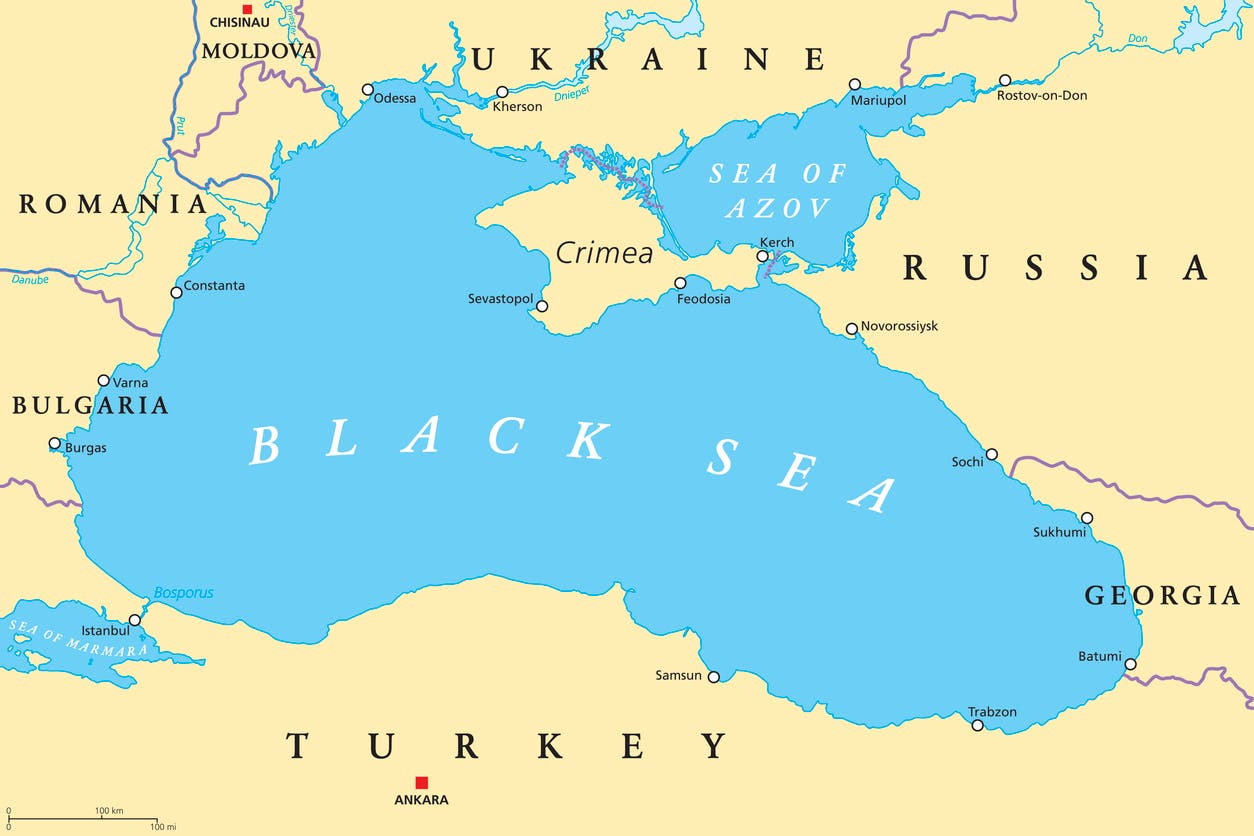 Black Sea (iStock)
He also warned that "the war threatens to unleash an unprecedented wave of hunger and misery, creating social and economic chaos around the world."
Moscow blames the West
On the other hand, Moscow has repeatedly accused Westerners of being responsible for the lack of supplies around the world due to the sanctions
Meanwhile, Kyiv rejected these allegations, stressing that the Western sanctions imposed on Russia do not include wheat and grain, stressing that they were necessary to restrain the Kremlin.
Since the start of its military operation on the lands of its western neighbor on February 24, Russia has imposed its naval control over the Azov and the Black Sea, besieging the ports in southern Ukraine, which usually exported grain, especially wheat and sunflower oil, which led to a rise in prices worldwide, amid fears It affected several countries, especially in the Middle East and Africa.
It is noteworthy that Ukraine was exporting up to six million tons of grain per month before last February.