Today, I arrived at King Abdulaziz International Airport in Jeddah, the first of the first guests of the Rahman to benefit from the "Makkah Road" initiative from the Republic of Bangladesh, coming through the initiative hall at Hazrat Shah Jalal International Airport in the capital, Dhaka, where they were received by His Excellency the Director General of Passports, Chairman of the Supervisory Committee for the Service Makkah Road, Lieutenant-General Suleiman Al-Yahya, the Consul General of Bangladesh in Jeddah, Muhammad Najm Al-Haq, and a number of representatives of partner agencies.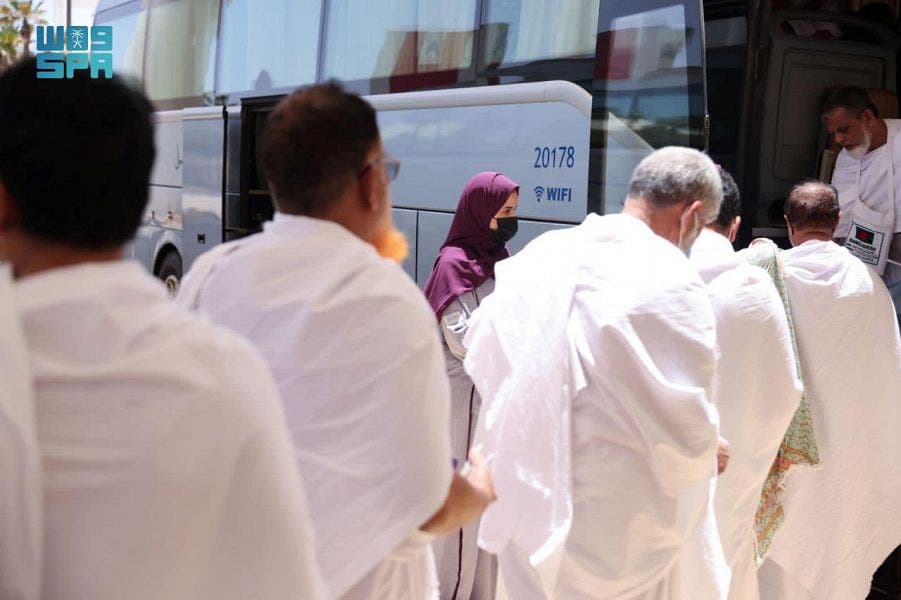 The first pioneers of pilgrims through the Makkah Road Initiative
According to the Saudi Press Agency "SPA", the launch of the Makkah Road initiative in the Republic of Bangladesh this year 1443 AH for the second year after 1440 AH, in addition to the countries of Pakistan, Malaysia, Indonesia and Morocco, is one of the initiatives of the "Guests of Rahman" service program, one of the programs of the Kingdom's Vision 2030.
While the initiative aims to finalize the procedures for the pilgrims' beneficiaries from their countries, starting with issuing the visa electronically and taking the vital characteristics, and passing through the completion of passport procedures at the airport of the country of departure after verifying the availability of health requirements, in addition to coding and sorting luggage according to transportation and housing arrangements in the Kingdom, and upon their arrival They move directly to buses to take them to their places of residence in Makkah and Madinah, with designated paths, while the service agencies deliver their luggage to their homes.