The "Yemeni Landmine Monitor" reported that it had documented, during the truce period that extended from last April 2 until today, Thursday, June 2, 2022, the killing and wounding of 46 civilians as a result of mines planted by the Houthi militia and projectiles from the remnants of war.
The independent human rights observatory confirmed in a tweet on its Twitter page that "the victims are 20 civilians killed, including five children and two women, and 26 civilians were wounded, including four children and three women."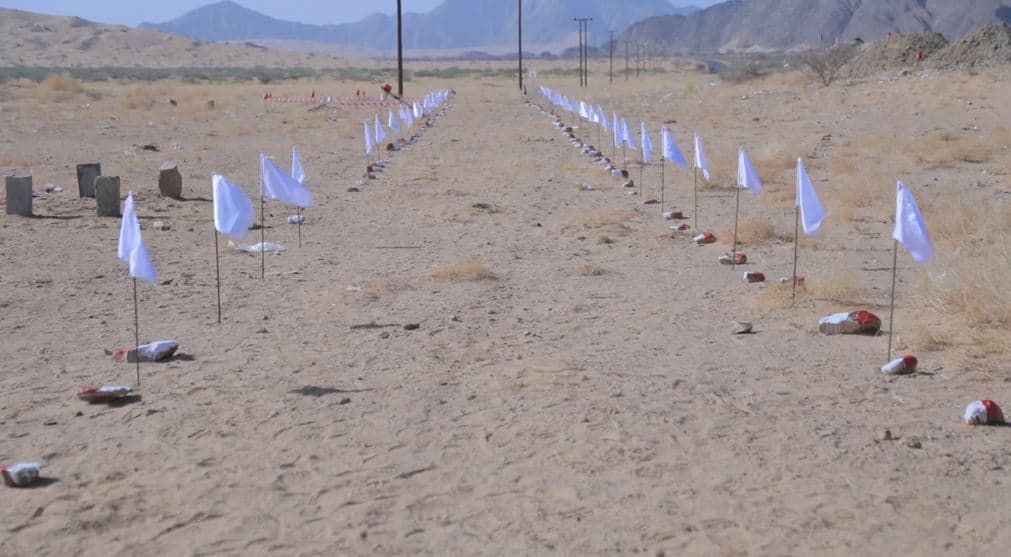 Clearing mines planted by the Houthis (archive)
He added: "There is a clear absence of the mine file by all parties, even though it is a purely humanitarian file, affecting the lives of civilians directly, and threatening the present and future of Yemenis."
The observatory renewed its call to the United Nations, organizations and governments to "pressure the Houthis to immediately stop planting more mines, and to set up space during the new truce period to discuss and develop urgent solutions to stop more civilian casualties."
The Houthi militia, Iran's arm in Yemen, is the only party on all sides of the war that plants mines and explosive devices of various types and sizes, even internationally prohibited "individuals."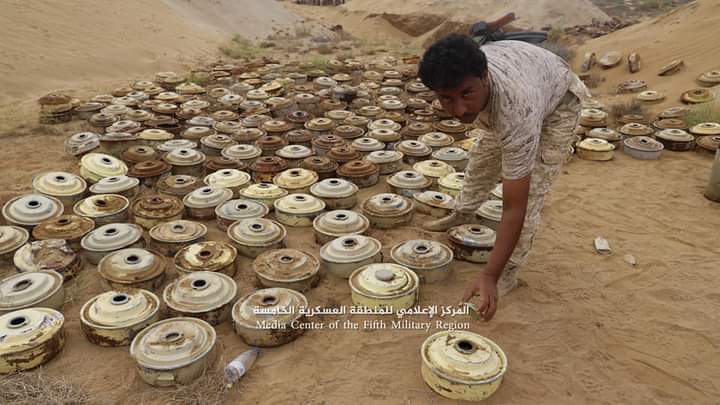 Houthi mines were recently extracted (archive)
The mines and explosive devices that the terrorist Houthi militia heavily and indiscriminately planted have killed and injured hundreds of people from Al-Hodeidah Governorate, most of whom are children and women.
In its report to the UN Security Council, the UN Group of Eminent International Experts stated that the Houthis' indiscriminate and systematic use of landmines, particularly along the western coast, poses a continuing threat to the civilian population, which may amount to war crimes.
Human rights reports indicate that the Houthi militia has planted more than two million mines, killing and wounding more than 20,000 civilians.