While the United States is still traumatized by the massacre committed by Salvador Ramos in Southern Texas Elementary School Where 19 children and two teachers were killed, his mother broke her silence.
In her first statement, Adriana Reyes claimed her son was "not violent," saying she was surprised he opened fire on what she called a "horrific killing spree" at Robb Elementary School in Yuvaldi, Texas, on Tuesday.
No toxic relationship
She also claimed that her son was lonely and did not have many friends, denying reports indicating a toxic relationship with him, according to what she revealed in an exclusive interview with the British newspaper "Daily Mail". She noted that she had a good relationship with him.
On the other hand, she did not address the allegations that she was addicted to drugs and that her son abandoned her and went to live with his grandmother Celia Gonzalez, who is in the hospital because her grandson shot her in the house before committing his horrific massacre. While she remains in critical condition. Investigators hope that she can survive to unravel the motive behind the shooting.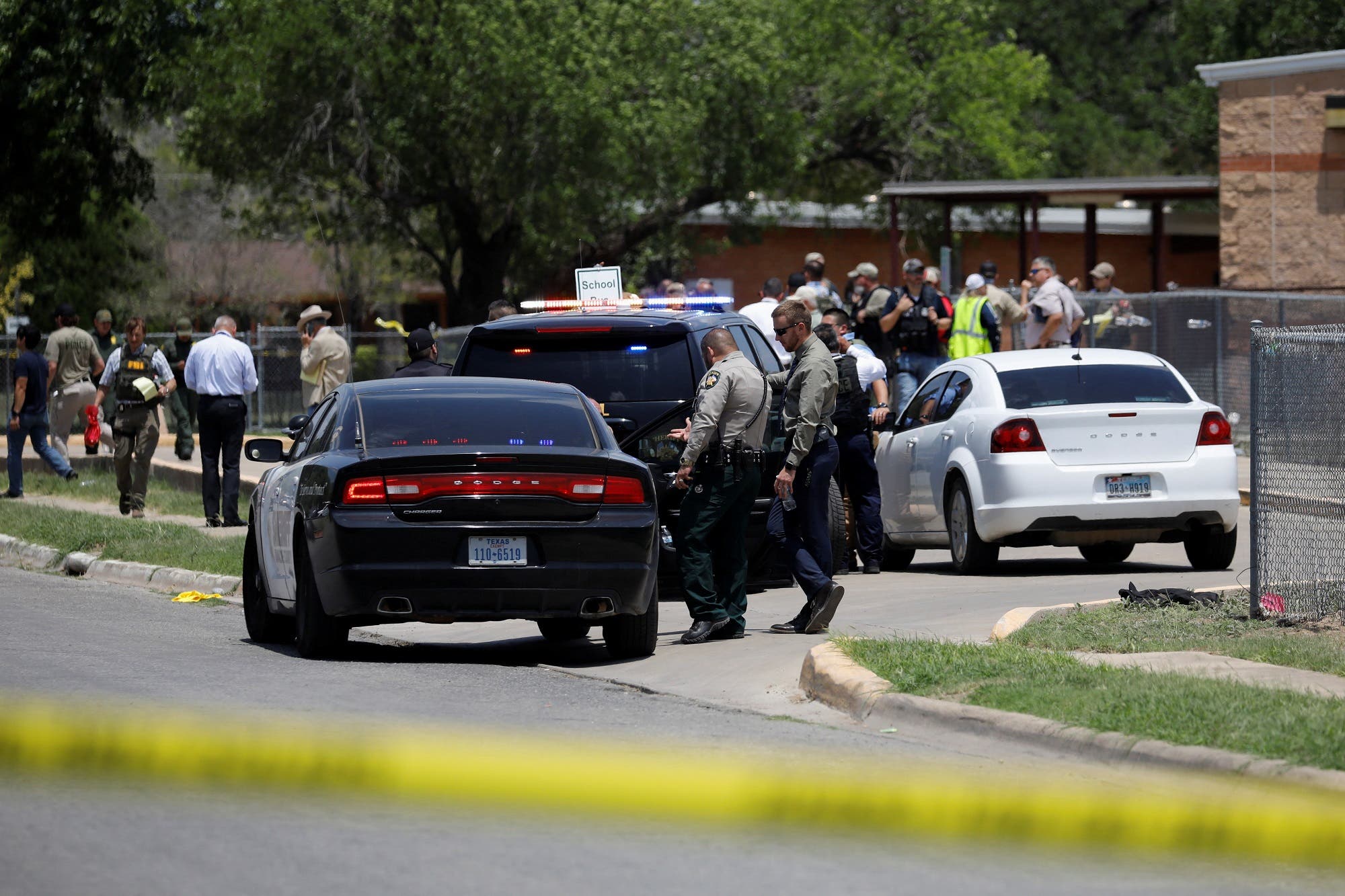 From the site of the attack at Robb Primary School (Reuters)
it was quiet
It is indicated that Ramos He had bought two AR-15 assault rifles and bragged about them on social media, hinting that he would commit atrocities before carrying out the deadly attack.
In this context, his grandfather, Rolando Reyes, confirmed that the family had no idea that the two weapons were legally purchased last week, saying: "If I had known, I would have reported it."
He also claimed in his speech that his grandson was a quiet teenager who spent most of his time alone in his room, adding that he was not a violent person, stressing that he was surprised by what he had done.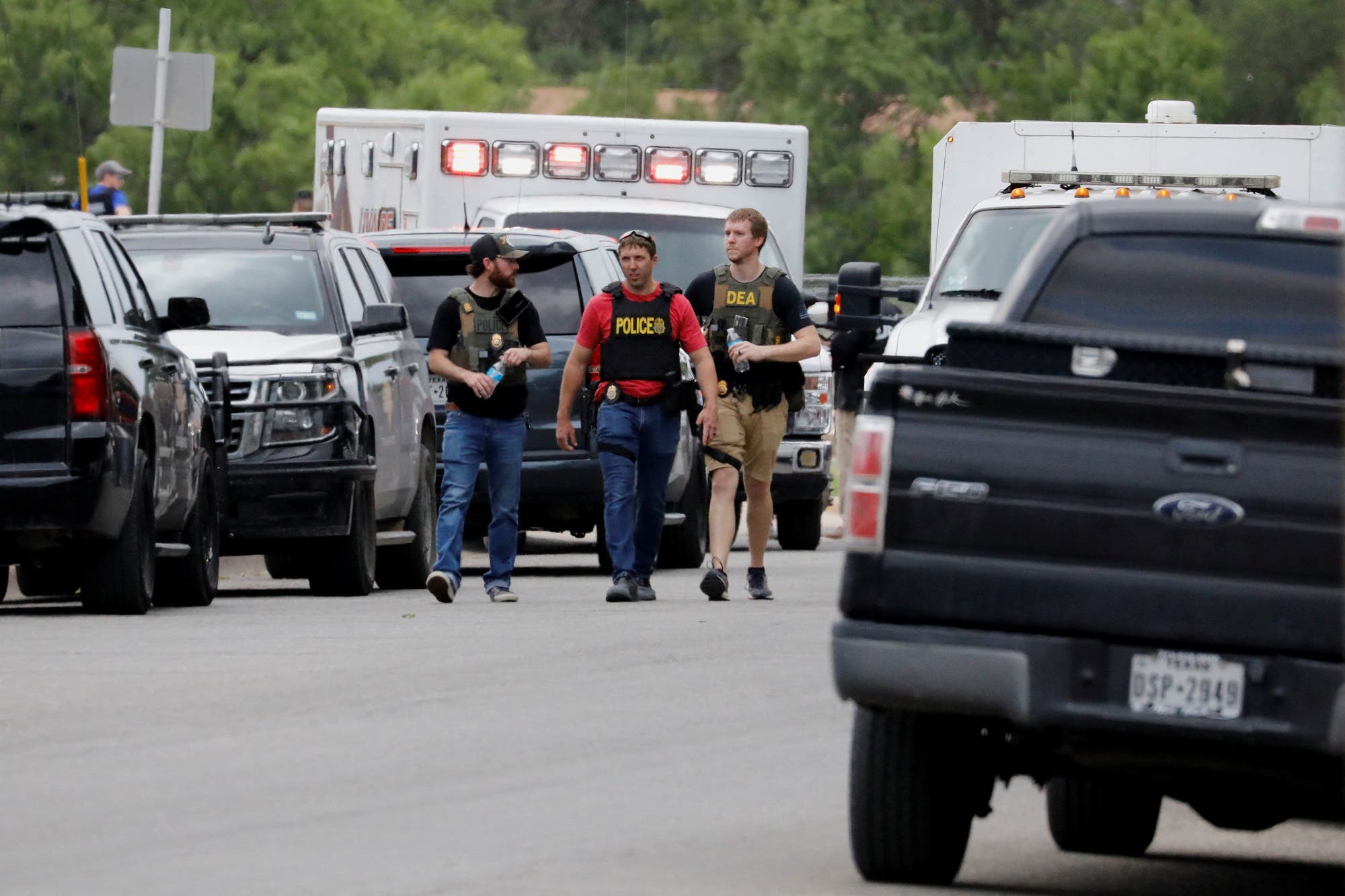 From the site of the attack at Robb Primary School (Reuters)
Warning minutes ago
It is noteworthy that Texas Governor Greg Abbott announced yesterday evening, Wednesday, that the gunman who killed 19 children and two teachers, warned in an Internet message that he would shoot an elementary school minutes before he did so.
Abbott added that the gunman sent another message saying that he would shoot his grandmother, noting that another person confirmed that he had done so.
While investigators said the boy trapped the victims in one fourth-grade classroom, in the deadliest accident in nearly a decade.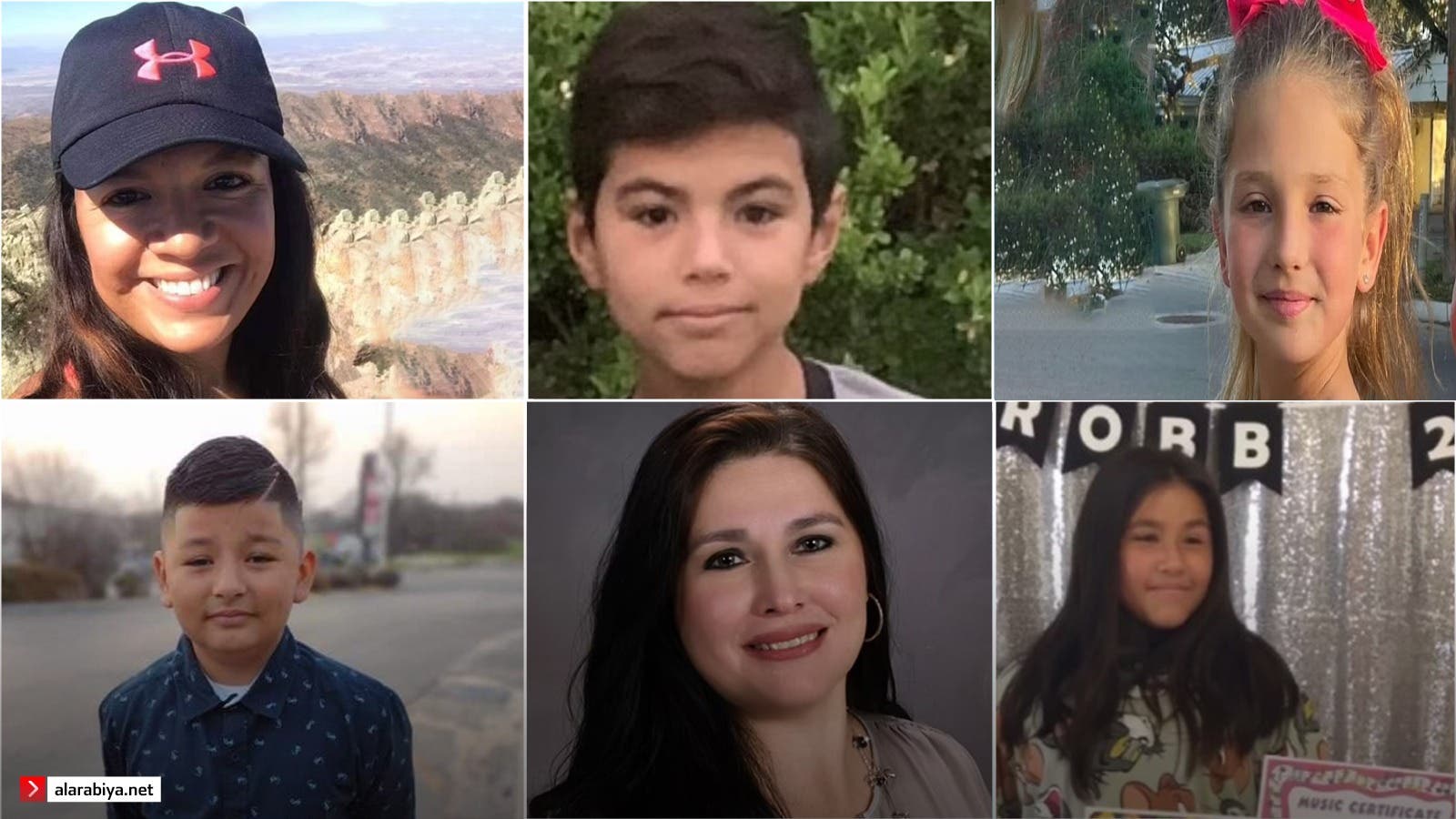 Pictures of some victims of the massacre
Days after the New York massacre
Texas Department of Public Safety spokesman Chris Olivares told CNN that police cordoned off Robb Elementary School in Yuvaldi, Texas, smashing windows in an attempt to evacuate children and teachers. Eventually, the officers stormed the classroom and killed the gunman.
It should be noted that Ramos began the killings by shooting his grandmother at home first and then drove to the nearby school where his car was wrecked and entered the building wearing body armor and carrying a rifle.
The bloody attack occurred 10 days after the shooting of 13 people at a grocery store in a predominantly black neighborhood in Buffalo, New York, prompting President Joe Biden to call for stricter gun laws in an address to the American people.