As if mosquitoes weren't exhausting enough in themselves – in some areas of Germany they can transmit the West Nile virus, now also to humans. So far, hotspots have been in the east and south of the country, but further spread is to be expected.
Fatigue, fever, chills, headaches and back pain – many people have been paying attention to such symptoms since the COVID-19 pandemic with increased nervousness. But a completely different pathogen can have such consequences – in Germany only recently: the West Nile virus (WNV).
The resulting West Nile fever is a zoonosis that is endemic in various regions of the world, according to the Robert Koch Institute informed (RKI). Zoonoses are infectious diseases caused by a pathogen that jumped from an animal to a human, including Ebola and, according to some scientists, COVID-19.
The West Nile virus has also spread from the tropics to areas on the Mediterranean and Europe by migratory birds, including southern France, northern Italy, Greece, Turkey and parts of the Balkans, as well as regions to the Czech Republic, Hungary, Austria and the United States Slovakia. Seasonally it was transmitted in the summer and was sometimes able to overwinter on site. The virus is mainly transmitted by mosquitoes between wild birds. However, infected mosquitoes can also transmit the virus to humans and other mammals, especially horses.
In Germany, circulation of the West Nile virus in birds and horses was registered for the first time in 2018. Since 2019, cases of human disease transmitted by mosquitoes have also been registered in Germany.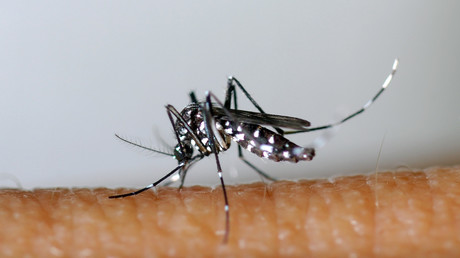 So far, the south and east of Germany have been particularly affected by the spread of the West Nile virus by native mosquitoes. In addition to Bavaria as a hot spot, Thuringia, Saxony-Anhalt, Saxony and Brandenburg are among the previous distribution areas.
"Why, we don't know yet," says Doreen Werner, biologist at the Leibniz Center for Agricultural Landscape Research (ZALF) in Müncheberg (Märkisch-Oderland), to the German press agency.
Scientists at the Friedrich Loeffler Institute (FLI) have already identified house mosquitoes as carriers of the West Nile virus – which originally occurs primarily in warmer regions of the world.
Experience has shown that outbreaks of infection are closely related to favorable conditions for the mosquitoes as vectors. In Germany, this is mainly in late summer, with persistently warm weather also until early autumn. In southern Europe, transmissions are often observed even into November.
The virus can even hibernate in mosquitoes. "The warmer it gets, the better the pathogens can develop," explains Werner.
According to the researcher, the circulation of the virus is also favored by climate change. "Climate change means that the pathogens in the mosquitoes can multiply better. However, the central linchpin is increasing globalization."
In the majority of cases, the disease is asymptomatic in humans, some infected people suffer from flu-like symptoms. Severe courses are rare, but can be fatal. According to the Robert Koch Institute (RKI), cases in humans have been registered in Germany since 2019, but the exact number is unclear because there were usually no symptoms. According to the RKI, only about every hundredth infected person becomes seriously ill, namely with a neuroinvasive form of the disease. Some of these patients suffer from mostly benign meningitis (inflammation of the brain), in rare cases encephalitis (inflammation of the brain) develops. Possible symptoms are then mental changes, muscle weakness, flaccid paralysis, ataxia, extrapyramidal symptoms, inflammation of the optic nerve (optic neuritis) and changes in the other cranial nerves, various inflammations of several nerve roots (polyradiculitis) and epileptic seizures. Rarely, inflammation of the heart or liver has been observed.
It is to be expected that the pathogen will continue to establish itself in Germany. A vaccine is not yet available. In particular, the RKI recommends that people who, due to old age or an immune deficiency, have an increased risk of becoming seriously ill from a WNV infection wear clothing with long pants and sleeves in places with known mosquito contamination and stay in closed or air-conditioned rooms in the evenings Clearing, the application of repellents, the use of mosquito nets and window bars.
Read more – Insect brains as a model for AI: US Department of Defense is researching the way to dystopia
By blocking RT, the EU aims to silence a critical, non-pro-Western source of information. And not only with regard to the Ukraine war. Access to our website has been made more difficult, several social media have blocked our accounts. It is now up to all of us whether journalism beyond mainstream narratives can continue to be pursued in Germany and the EU. If you like our articles, feel free to share them wherever you are active. It's possible because the EU hasn't banned our work or reading and sharing our articles. Note: However, with the amendment of the "Audiovisual Media Service Act" on April 13, Austria introduced a change in this regard, which may also affect private individuals. That's why we ask you not to share our posts on social media in Austria until the situation has been clarified.