Ittihad Jeddah suffers when it faces its counterpart Al-Fateh at Prince Abdullah bin Jalawi City Stadium in Al-Ahsa during the Mohammed bin Salman Professional Cup League, as it achieved only two victories in 12 previous matches.
The Jeddah city team, the leader of the Saudi Professional League, will meet with the eighth-placed team on Friday in the 26th round matches at the latter's stadium.
And brought together 12 previous matches between the two teams in the league on the stadium located in Al-Ahsa, Al-Ittihad of Jeddah managed to win only two matches, and the tie separated them 6 times, while Al-Fateh won 4 times.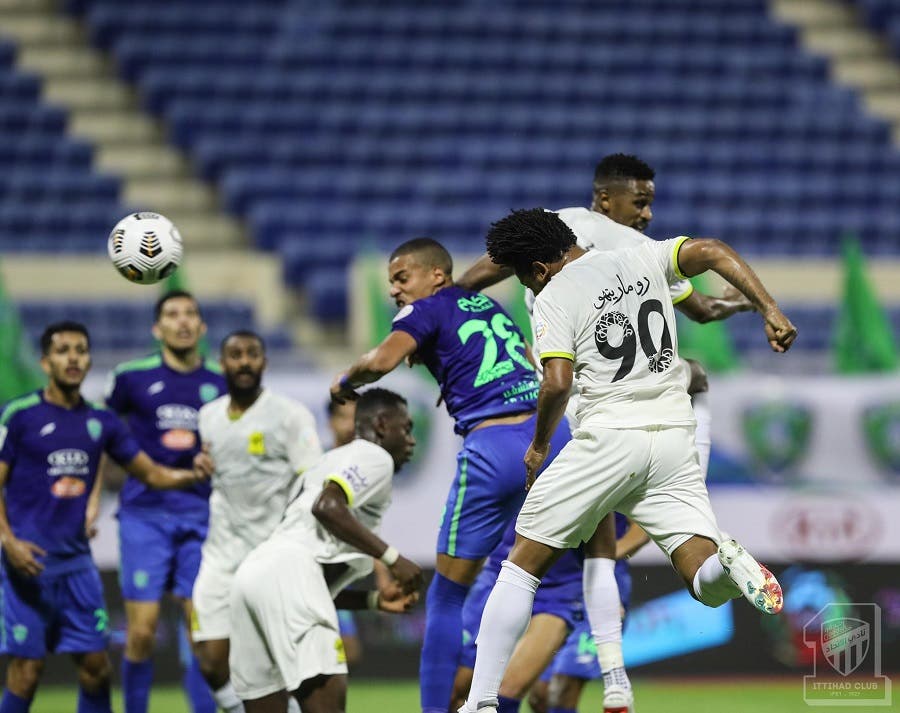 The first victory for the Jeddah Union came in Al-Ahsa during the first match that brought them together after Al-Fateh's promotion to the professional league in August 2009, with two goals against a goal scored by Saleh Al-Saqri and Muhammad Nour for the guests.
The following seven visits witnessed the superiority of Al-Fateh, the owner of the land, with four draws and three victories, before Al-Ittihad scored its second and last victory so far in November 2017, with two goals scored by Ahmed Al-Akaishi and "model" defender Mohammed Al-Yaqoubi by mistake in his own net.
Al-Fateh returned to victories again in October 2018 with two clean goals, and then tied with one goal and two goals against two goals before the expected meeting on Friday.