From the art of the cat and its dazzling colors borrowed from the nature and beauty of the Asir region, the artist Aziza Al-Ghammaz was able to transform the beauty of "Al-Qatt Al-Asiri" into a daily craft that she practices and transfers her beauty to household pieces, turning this art into a human story in daily life.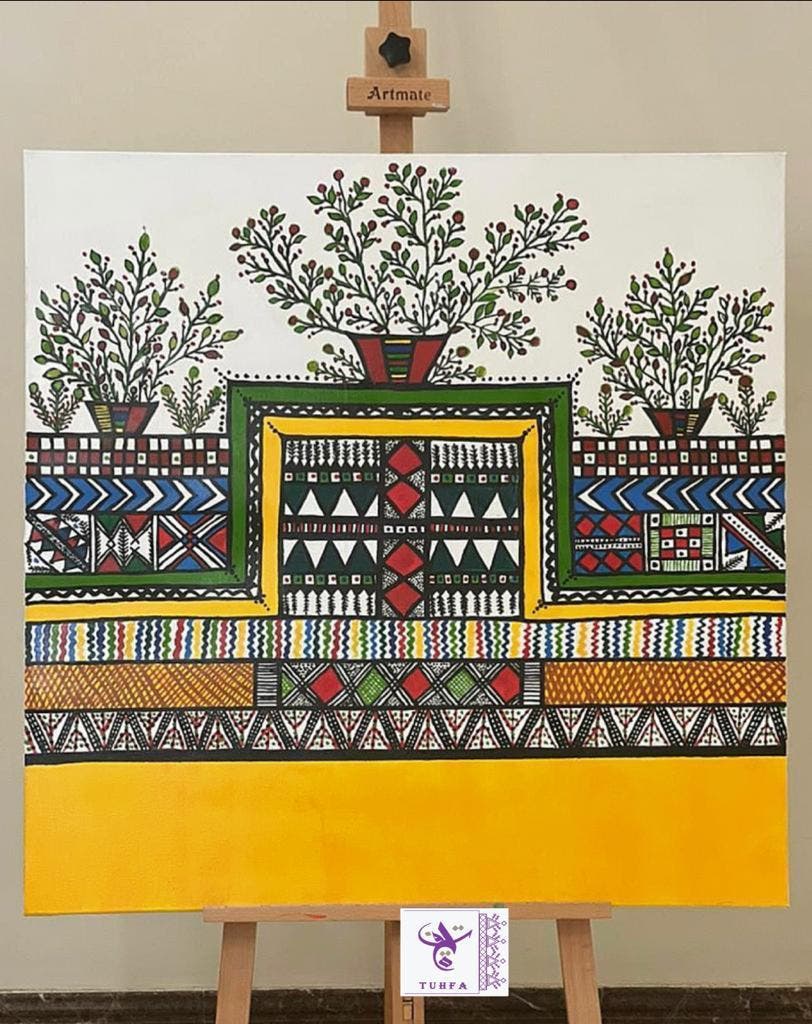 In her interview with Al-Arabiya.net, she said, "Because I grew up in the city of Abha and in a family that loves art of all kinds, most notably my grandfather Sheikh Saeed Al-Ghammaz, who had artistic, geographical and historical paintings documented in his exhibition in the city of Abha, and was the first to issue a newspaper in the Asir region in 1342 AH, I used to see this beautiful art in my life, and in all the sides of the houses I visit, the beauty of the cat was imprinted in my mind, so I tried to learn it and know its secrets, and I supported my talent with a certified course with Al-Qatt Al-Asiri, and then a training of trainers course, and I participated in many workshops related to this the art".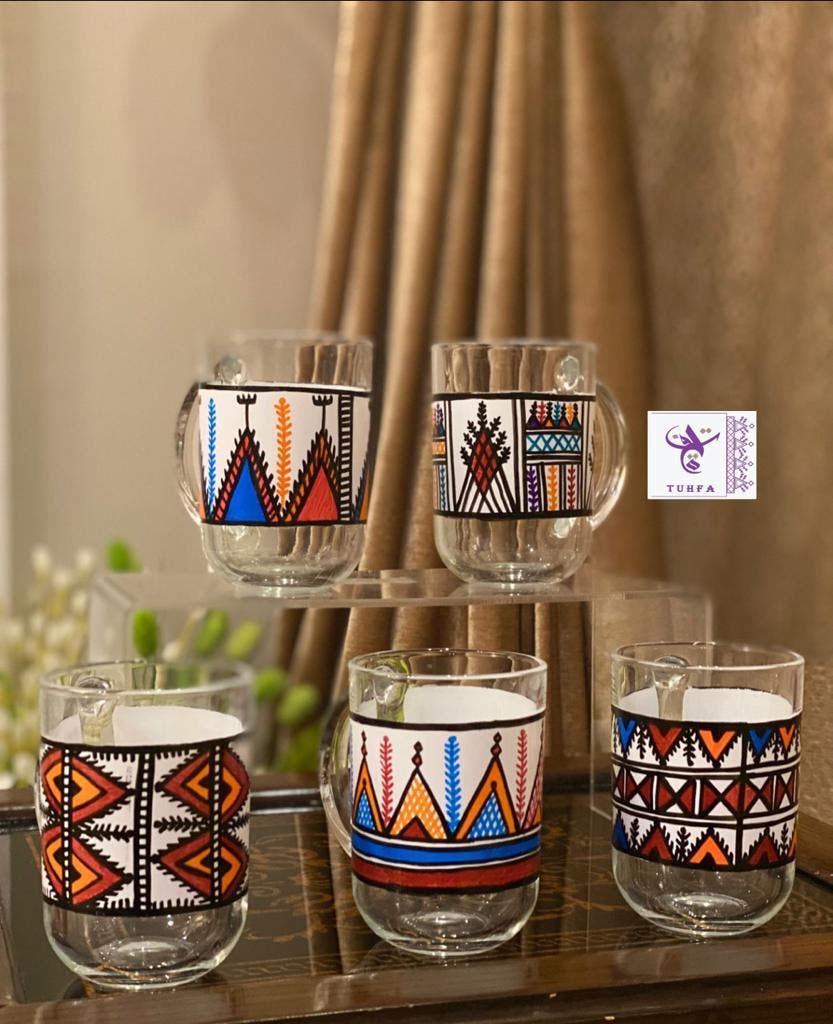 She added, "Among the basics of this art are harmonious geometric shapes with special names, various main colors and how to distribute them. Therefore, I tried to devise a new way in which this beautiful art was shown, unlike what people are accustomed to in the walls of houses or murals, so I invented the idea of ​​employing the Al-Asiri cat on transparent tea and coffee pots. Then pottery and woodwork.
She added, "Recently, I noticed people's demand for this art, and most importantly, the Kingdom's adoption by UNESCO and the allocation of this art as a cultural heritage that distinguishes the region from others."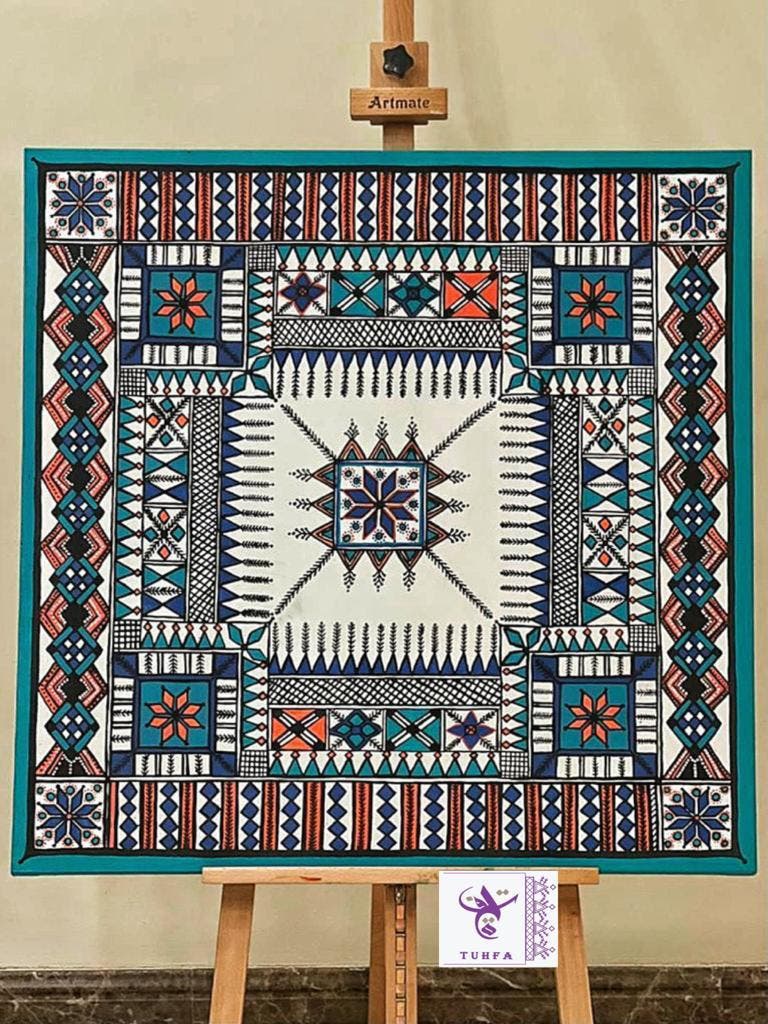 She said that she aspires to open a special exhibition that includes all her works in order to make it easier for visitors to the region to learn about this art, pointing out that one of her future goals is to go global.
It is mentioned that Al-Qatt Al-Asiri or Al-Naqsh or Al-Zayan, is one of the abstract arts that originated in the Asir region in Saudi Arabia. It is done by women to decorate their homes. Geometric patterns and different designs are chosen in proportion to complete layers on top of each other in which many lines and drawings are formed, each with its own term and then colored by a number In colors such as black, blue, red and yellow, it is an art inscribed on the List of Intangible Heritage in UNESCO since December 9, 2017.