March 30 2022 13:52 Uhr

The Solomon Islands in the South Pacific have defended their proposed security cooperation with China and have responded with incomprehension to concerns from partners in the region such as Australia and New Zealand. These would have "branded the Solomons as incompetent".
The Solomon Islands in the South Pacific reacted with incomprehension to the criticism from neighboring countries Australia and New Zealand. The background is the planned security cooperation between the island state and China. The reactions to the agreement, which is now ready to be signed, are "very insulting," Prime Minister Manasseh Sogavare told the island nation's parliament on Tuesday. "It's clear that we need to diversify the country's relations with other partners, and what's wrong with that?" The neighbors, on the other hand, had "branded the Solomon Islands as incapable" of managing its affairs as a sovereign state.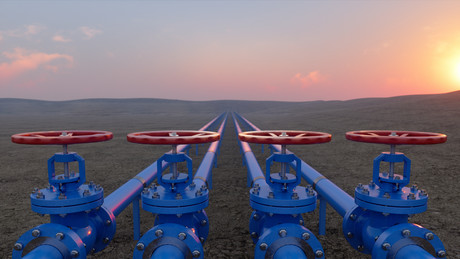 Last week, media reported that Beijing and Honiara could potentially strike a security pact that would allow China to send troops. According to this, Chinese naval ships should also be allowed to dock. A draft framework agreement was circulating on the internet. The reports sparked concerns in Australia about a possible development of a Chinese naval base at its northeastern neighbor.
"There is no intention of asking China to set up a military base in the Solomon Islands," Sogavare said. Such "unfounded stories" are offensive. Nothing will change in the existing partnership with Australia either. The Solomons did not want to "choose sides".
The governments in Australia and New Zealand had previously criticized the planned agreement. On Monday, New Zealand Prime Minister Jacinda Ardern said the deal carried the risk of "potential militarization of the region". With regard to security in the Pacific, your country sees no need for a Chinese military presence in the Solomon Islands.
After the archipelago gave up diplomatic recognition of Taiwan and established relations with Beijing, serious riots broke out in November, which were also directed against Chinese businessmen. Australia had also sent soldiers and police officers to the Solomon Islands in the wake of the unrest. Since China sees Taiwan as part of the People's Republic, it does not accept its diplomatic partners having ties with both Taipei and Beijing.
more on the subject – Beijing rejects anti-Russian sanctions and refers to the attitude of the international community
(rt de/dpa)
By blocking RT, the EU aims to silence a critical, non-pro-Western source of information. And not only with regard to the Ukraine war. Access to our website has been made more difficult, several social media have blocked our accounts. It is now up to all of us whether journalism beyond mainstream narratives can continue to be pursued in Germany and the EU. If you like our articles, feel free to share them wherever you are active. It's possible because the EU hasn't banned our work or reading and sharing our articles.