During the past hours, the Yemeni army forces made new field advances in the southern front of the governorate MaribDuring which the Houthis inflicted dozens of deaths and injuries, and destroyed various mechanisms belonging to these militias.
The commander of the Al-Juba Front, the commander of the 143rd Infantry Brigade, Brigadier General Theyab Al-Qibli, said that the army and the popular resistance forces fought fierce battles simultaneous with artillery and air strikes targeting Houthi reinforcements and gatherings.
Al-Qibli also confirmed the liberation of military sites close to the strategic Mala'a mountains, the most important of which are the sandy veins adjacent to Jabal Al-Faliha and Qarn al-Bor, amid heavy losses suffered by the militias.
He also pointed out that the victories and field advances throughout the theater of military operations on the fronts Marib The southern region will continue to liberate the center of the Juba district from the grip of the militias.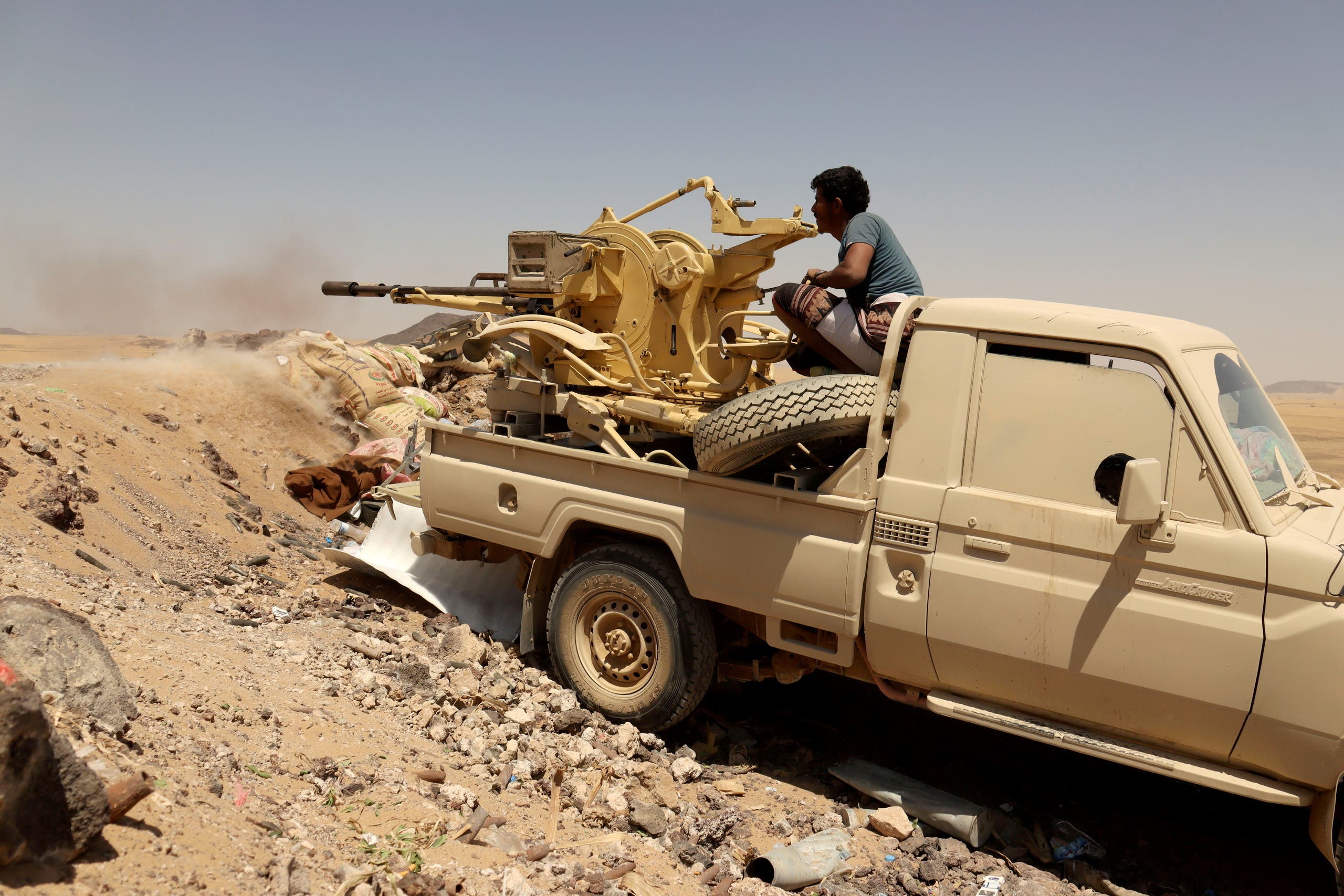 The Yemeni army in Marib (Reuters archive)
Choking
He added that the army and the popular resistance forces, after their liberation of Jabal Al-Faliha and the sandy veins adjacent to it, had narrowed the noose and completely cut off the supply lines to the Houthis in the Umm Rish training camp, and were able to purify strategic military sites in preparation for its restoration.
For its part, the Yemeni Army Media Center published a video clip of a side of the confrontations between the National Army forces and the Houthi militia south of Marib.
It is noteworthy that since February 2021, the militias have intensified their attacks on Marib, which is rich in oil and gas, despite all international and UN warnings of the dangers facing the lives of thousands of displaced people. However, the army forces confronted it, launching more than a month ago specific operations against the Houthis.
Currently, about 3 million people live in the city of Ma'rib, including about one million who have fled from other areas in Yemen.