6 Feb. 2022 10:46 o'clock

A Tennessee pastor has campaigned against witchcraft and the occult in his church. He recently organized a night event to burn tarot cards and Ouija boards as well as Bis(s) novels. Many people condemned the action.
US Pastor Greg Locke organized a book burning on the night of February 3rd. The far-right clergyman shouted his congregation to burn fantasy books at the stake. As such he referred to "Harry Potter" – and "bis (s)" novels. In addition to children's and youth literature, "evil garbage" such as tarot cards, Ouija boards for communicating with spirits, voodoo dolls and other occult objects should also be consumed by fire.
The event was broadcast live on the pastor's Facebook. Parishioners were seen starting a fire outside the church in the town of Mount Juliet, throwing books and objects into the flames. The video has since been played more than 300,000 times and collected more than 15,000 comments – both benevolent and critical.
Previously, Locke had his ward in an Instagram post called, not tolerating sorcery and getting rid of demons. One should stop allowing demonic influences in one's home.
"Bring all your 'Harry Potter' stuff with you. May all the haters laugh all they want. I don't care. This is 100% witchcraft. All your 'bis(s)' books and movies. This crap is full of magic, demonism, shapeshifting, and the occult."
Shortly before the book burning, the minister declared that it was in conformity with both the Constitution and the Bible. The Church has the religious right to burn occult material it considers a threat to its belief system.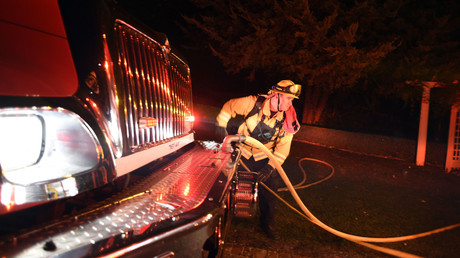 On the Internet solved the event elicited split reactions. Many people saw a resemblance to the 1933 book burning in Germany. Incidentally, it was not the first media-heavy action by the US pastor, whom Twitter had permanently blocked for spreading misinformation about the corona pandemic. The priest had also caused indignation with his statements about autistic children. According to him, they are possessed by demons since autism is not mentioned in the Bible.
more on the subject – Harry Potter goes queer: series to be cast with trans and non-binary actors