On Friday, the Yemeni army forces and the Giants Brigades achieved great victories against the Iranian Houthi militia on various battlefronts in the south and west of Ma'rib Governorate, with direct support from the coalition's aviation to support legitimacy.
The media center of the Yemeni army said in a statement that units of the army forces launched a surprise attack during which they managed to liberate strategic locations in the northwestern front of Marib, confirming that dozens of Houthi militia members were killed or wounded, while a number of Houthi terrorist elements were arrested.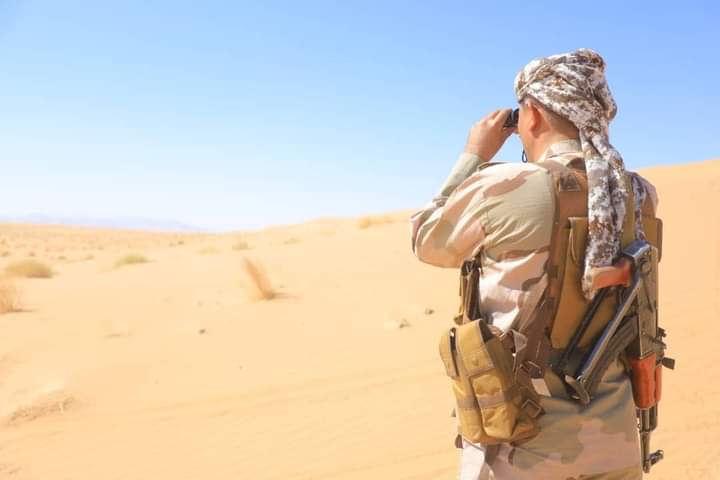 A member of the Yemeni army
On the southern front, the army and resistance forces launched a broad attack, during which they managed to liberate large areas towards the obstacle of Ma`la` Ma`rib, according to the statement.
He explained that the distance of progress achieved by the army and the resistance is more than 10 km.
The statement pointed out that the Giants Brigades have made new progress in several axes on the Harib front, and are close to joining forces with the army and the popular resistance on the Ma'la front, amid confusion and collapse in the ranks of the Iranian Houthi militia.
In conjunction with the battles, the coalition warplanes launched a series of raids targeting Iranian militia fortifications, gatherings and reinforcements in separate locations south of Marib, inflicting heavy losses on them in life and equipment.
The media center of the Yemeni army confirmed that the battles on the southern front, which are still ongoing, have resulted in countless human and material losses in the ranks of the Iranian militia, noting that dozens of Houthi bodies are still scattered in the deserts, some of which were left by the militias days ago.