2 Jan. 2022 09:20 o'clock

Russian President Vladimir Putin has honored a German doctor with the Order of Friendship. The award goes to Professor Helmut Hahn, who heads the Koch-Metschnikow Forum. The order is awarded for special merits in strengthening friendship between peoples.
Professor Doctor of Medicine Helmut Hahn has received the Russian Order of Friendship. Russian President Vladimir Putin signed the relevant decree on December 31, 2021. The German doctor would for his "great contribution to the development of German-Russian cooperation in the health sector".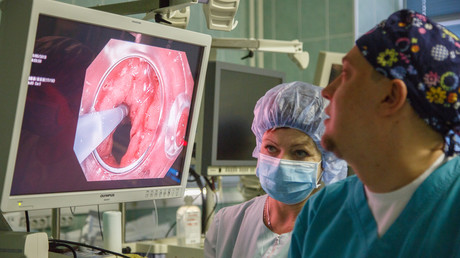 Hahn is the chairman of the Koch-Metschnikow-Forum (KMF). This German-Russian scientific organization was created as an initiative of the Petersburg Dialogue (PD) and is working in coordination with the health ministries of the Federal Republic of Germany and the Russian Federation. According to the KMF website, the aim of the registered association is to help bring the Russian health care system into line with the EU level.
The Order of Friendship is awarded to Russian citizens and foreigners by presidential decree. This highlights special contributions to strengthening peace, friendship and cooperation between peoples. It honors politicians, diplomats, scientists, artists and entrepreneurs. The order shows a globe in its center, which is surrounded by a wreath of olive branches and set in a pentagonal gold star.
In previous years, the award was given to spaceman Ulf Merbold, the former politician Lothar de Maizière and the chairman of the German-Russian Forum Matthias Platzeck.
more on the subject – Putin thanks Merkel for cooperation and relies on constructive dialogue with Scholz