30 Dec 2021 10:20 p.m.

After Israel suspended the fourth vaccination for the time being due to a lack of study data, there are now signs that various Israeli scientists are considering circulating the new Omicron variant based on the Swedish model. This is intended to achieve natural herd immunity.
Are there any signs of a change in strategy in combating the Corona crisis? The immediate implementation of the fourth vaccination, requested by Prime Minister Naftali Bennett, was stopped by the Secretary-General of the Department of Health, like the Cicero reported. It is currently being tested in a clinical trial. It is now unclear how to proceed in Jerusalem.
the Jerusalem Post quoted on Tuesday Professor Cyrille Cohen, the head of the immunology laboratory at Bar Ilan University in Ramat Gan, with the following words:
"The fifth wave could end with large numbers of people infected. Only through natural exposure, when protected with vaccines, do I see this virus become endemic."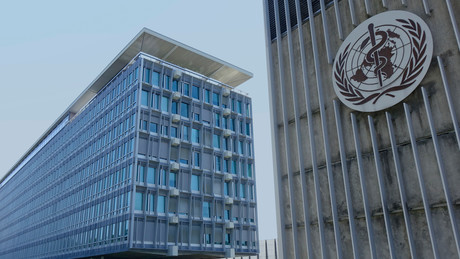 The first and second waves ended with the lockdown of Israel. The third and fourth waves are believed to have stopped with the vaccinations, even though they ended at times when the seasonal waves of respiratory infections were already subsiding by themselves, as the doctor and journalist Peter F. Mayer on his blog crime scene reported.
Commenting on Omikron and the crackdown on the new variant of the coronavirus, Professor Hagai Levine, chairman of the Israeli Association of Public Health Physicians, said:
"With Omicron being so contagious, our efforts to stop its spread are likely to be quite futile. … We will not be able to stop this wave. … What we can and should do is target the most vulnerable people as well to protect as much as possible. "
This corresponds roughly to what various renowned scientists already wrote in the Great Barrington Declaration in autumn 2020 required to have.
the Times of Israel discussed the so-called Swedish model that the Israeli health authorities are now considering. The model could be far less risky with vaccines and omicrons. According to a leading epidemiologist, however, there is still a lack of reliable data.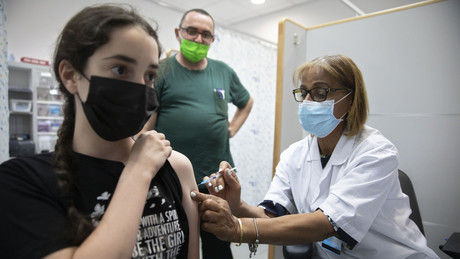 Israeli health authorities are therefore considering achieving herd immunity through mass coronavirus infections. Such a herd immunity model like Jerusalem according to Channel 12 News considers would move away from some measures to control transmission and tolerate an increase in infection rates. It is assumed that the vast majority of the population will be spared serious illnesses. As soon as a critical mass of the population has become infected, so the conclusion, natural immunity will slow down the infection process.
In contrast to the vaccination, the natural infection creates a sterile immunity, which prevents a renewed infection – and thus the transmission of the virus. As a result, there would be fewer transmissions and very few hospitalizations and deaths, even if the virus was still circulating to some extent.
more on the subject – Israel: Study on fourth COVID-19 vaccination is suspended due to lack of approval