The Special Adviser to the United Nations Secretary-General on Libya, Stephanie Williams, said that decisions on the Election date Saif al-Islam Gaddafi's eligibility to run is a "pure Libyan" matter.
In an interview with Asharq Al-Awsat newspaper, which was published today, Sunday, Williams called on all parties to comply with the judicial rulings.
Williams added that all those who were running for executive authority positions during the process of the Libyan Political Dialogue Forum made written pledges not to run in these elections, stressing that deciding the eligibility of candidates for the parliamentary and presidential elections is "a Libyan sovereign matter that the Libyan judiciary decides on, and everyone must respect Libyan sovereignty and the independence of the judiciary." ".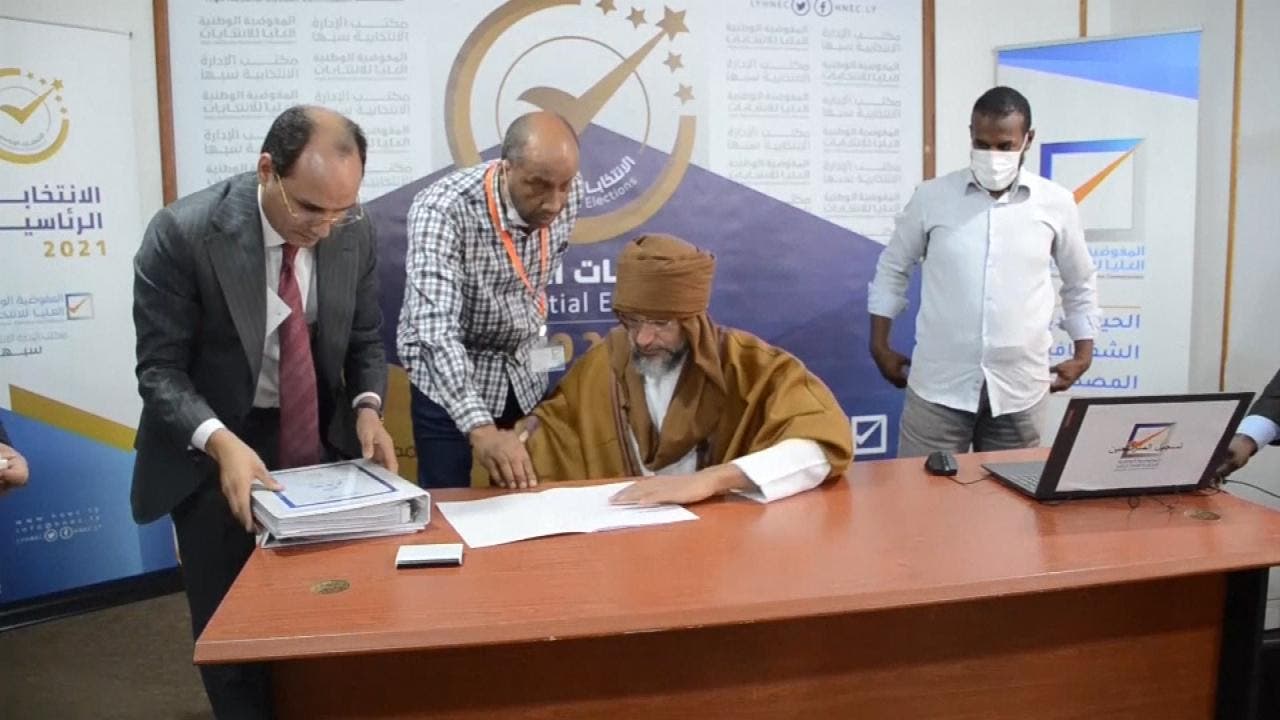 Saif al-Islam Gaddafi presenting his candidacy papers for the elections
Williams refused to specify the best deadline for the date of the elections after they were postponed, saying that setting the next date "is up to the competent authorities in Libya, i.e. the House of Representatives, the Commission and the judiciary," but indicated that the United Nations is fully prepared to assist the Libyans in overcoming all difficulties and creating appropriate conditions as soon as possible possible in order to ensure free, fair and credible elections.
The UN advisor described the process of removing mercenaries, foreign fighters and foreign forces from Libya as a "delicate and complex process", and stressed the need to "take it carefully and carefully in order to ensure that neighboring countries are not destabilized, and this requires time and careful coordination with the countries concerned."
The Foreign Affairs Committee of the Libyan House of Representatives confirmed the parliament's keenness to hold elections as soon as possible and to resolve all obstacles facing this. The committee made it clear that choosing a new government or keeping the current one is a choice for the parliament, and everyone must respect it.
Preparations for the elections in Libya faltered, due to legal disputes over the eligibility of some of the most likely candidates, namely Saif al-Islam Gaddafi, Khalifa Haftar and Abdel Hamid al-Dabaiba, and a tense atmosphere dominated the field, after armed militia threatened to prevent the elections, which raised fears that its conduct could lead to a strike. stability and a threat to the peace process in the country.