26 Dec 2021 10:04 p.m.

Is it up to the Pro Asyl e. V., then the visa procedure for family reunification of refugees must be significantly accelerated. Refugees should be able to bring their relatives to their homes "within three months at the latest". To this end, the staff in German missions abroad should be increased.
The human rights organization Pro Asyl e. V. welcomes the easing of the family reunification of refugees planned by the new government of the "Ampel" coalition and insists on a faster processing of the issuing of visas. Pro Asylum managing director Günter Burkhardt stressed towards the dpa:
"There is an urgent need to speed up visa procedures using modern means of communication."
In their coalition agreement, the SPD, FDP and the Greens have also agreed on a number of facilitations for relatives of refugees from abroad to join them. For example, those with subsidiary protection, who are often civil war refugees from Syria, for example, are to be treated on an equal footing with people who enjoy protection under the Geneva Refugee Convention. The prerequisite for this so-called GRP protection is persecution by state or non-state actors in the country of origin.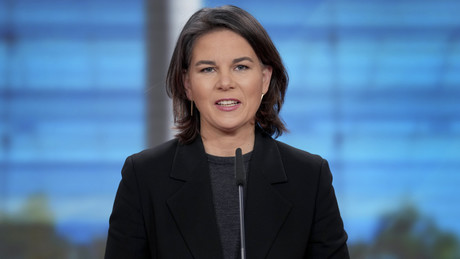 For those with subsidiary protection, the possibility of bringing relatives from abroad to live in Germany was temporarily completely suspended. In August 2018, a new regulation negotiated within the coalition of CDU / CSU and SPD came into force with an upper limit of 1,000 people per month. This upper limit is now to be deleted.
Burkhardt was pleased with the planned relief and the plans that underage siblings may also come to Germany with their parents to unaccompanied minors. In the case of spouses, it should be sufficient in future if they can only prove their German language skills after they have entered the country.
Burkhardt emphasized that legislative changes were needed as soon as possible for these steps. The issuing of visas can, however, be accelerated immediately with changes in the administrative process. He complains:
"The processing of visa applications for family reunification for refugees and beneficiaries of subsidiary protection often takes many months, not infrequently even years. An acceleration of the visa process should mean that in future the visa will be issued within three months of the application at the latest."
For example, the staff for visa processing in German missions abroad must be increased, demands Pro Asyl. In addition, those entitled to protection who were persecuted in their country of origin should not be required to seek documents from the authorities there – this could endanger them.
more on the subject – The "good" Germany – a paradise for smugglers?
(rt / dpa)