27 Dec 2021 6:00 a.m.

The drastic decline in the Turkish currency could seriously affect global hazelnut production. Before that could happen, an industry expert advised all Nutella fans around the world to better replenish their stocks of this spread.
The record drop in the Turkish lira has led farmers in Turkey to cut hazelnut production. According to the US newspaper Wall Street Journal this could lead to a global shortage of hazelnuts to lead.
Since the beginning of 2021, the value of the lira has almost halved against the US dollar. The decline was sharpest in November, when the Turkish currency lost 40 percent of its value in one month. The Turkish President Recep Tayyip Erdoğan, meanwhile, continued to speak out in favor of low interest rates, which in an environment with already high inflation means that investors fear a devaluation of their assets denominated in lira and are pulling out of this currency.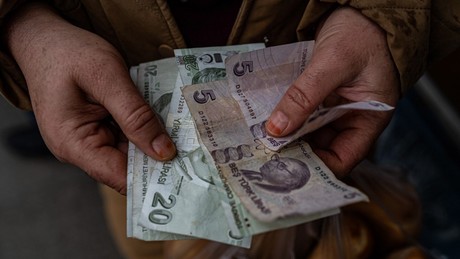 The decline in the value of the lira has confronted the hazelnut producers in Turkey with considerable increases in costs. All fertilizers, seeds and pesticides imported from abroad have become more expensive in Turkish lira – in addition to the fact that fertilizer prices have tripled in US dollars since 2020. As a result, farmers have to save on manure and consequently have lower crop yields.
In Turkey itself, energy and transport costs are increasing. The government plans to increase the minimum wage. All of these additional costs have made it unprofitable for many farmers to grow nuts and thus cut back or even stop their production.
Turkey is the largest hazelnut producer in the world, accounting for around 70 percent of the world's supply. Around four million people are employed in the industry. At the same time, more than a third of Turkish hazelnuts are bought by the Italian confectionery company Ferrero, where they are used to make Nutella-Nut-Nougat cream as well as sweets and chocolate bars. According to experts, a decline in supply will inevitably lead to an increase in prices for end consumers.
"The world is on the verge of a hazelnut shortage," warned Turgan Zülfikar, a management consultant for Turkish companies in New York, in an interview with the newspaper. In the meantime, he strongly advised all Nutella lovers:
"If you're a Nutella fan, you'd better stock up your next time you go to the supermarket."
more on the subject – Turkey as the trigger for the next financial and economic crisis?