December 26, 2021 10:28 p.m.

The Taliban have disbanded a number of ministries and electoral bodies that they consider "unnecessary". These include the two Afghan electoral commissions that oversaw the elections during the previous Western-backed government.
The Taliban have dissolved the two Afghan election commissions and the ministries for peace and parliamentary affairs. The decision to abolish the country's Independent Electoral Commission (IEC) and Electoral Appeals Commission was reportedly taken on Thursday and announced on Sunday by a Taliban spokesman, Bilal Karimi.
Karimi described the commissions as "unnecessary facilities for the current situation" in the country and said the "Islamic Emirate will revive them in the future" "if we ever feel it is necessary". Karimi made it clear with regard to the Independent Electoral Commission (IEC) and the Independent Electoral Complaints Commission:
"There is no need for these commissions."
The Taliban plan to replace it with a "large council structure".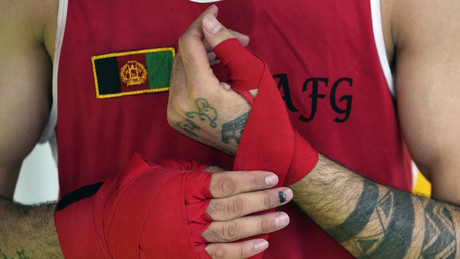 Established in 2006, the IEC body was tasked with managing and overseeing elections in the country, from presidential and parliamentary elections to provincial council elections, according to the Commission's still functioning website. In the years before the Taliban came to power, several election officials were killed in attacks attributed to various armed groups.
The former head of the panel, identified only as Aurangzeb, told AFPthat the Taliban had "made this decision in a hurry" and warned that this step would have "enormous consequences". Because if these institutions do not exist, he is "100 percent sure that Afghanistan's problems will never be solved," since there will be no elections.
According to Halim Fidai, a high-ranking politician in the overthrown government, the decision to dissolve the electoral commission shows that the Taliban "do not believe in democracy". Fidai emphasizes:
"You are against all democratic institutions. You get power through bullets and not through elections."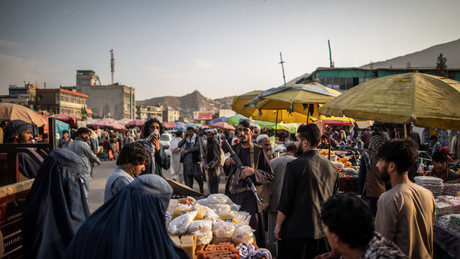 Meanwhile, the Taliban's deputy minister for information and culture, Zabiullah Mujahid, was quoted by a local news agency on Sunday as saying that the bodies had been disbanded "for economic reasons" as they were "a burden on the government"
The Taliban are working to create a new administrative structure with a "grand council and other joint councils," Mujahid told the news agency, who also added that the group had directed the internal affairs authorities to relocate the personnel of the disbanded ministries and commissions.
The Taliban had previously dissolved the Ministry of Women of the previous Western-backed government and replaced it with the Ministry for the Promotion of Virtue and the Prevention of Vice.
more on the subject – First televised address since seizure of power: Taliban head of government asks for help in Afghanistan