The Turkish Central Bank announced its intention to sign two currency exchange deals with two other countries within two weeks, amid warnings from Turkish economists that these two deals would contribute to the deterioration of the lira exchange rate against foreign currencies, which is what happened. Previously when the Central Bank of Turkey entered into an agreement with the Central Bank of Qatar to exchange currencies between them.
A well-known Turkish economist said, "The two deals expected within days will directly increase the reserves of the Turkish Central Bank, but at the same time they may lead to a new collapse in the exchange rate of the Turkish lira, given that the barter or exchange process will be with the exchange of local currencies."
Khairy Kuzanoglu added to Al-Arabiya.net that, "The Azerbaijani manat, for example, is a currency that is not internationally convertible if Turkey obtains large amounts of it under an agreement between the Central Bank and Baku. However, Ankara does not use these funds in foreign trade and its international financial transactions. Therefore, the benefit from this trade-off will be very limited.
He continued, "I cannot say that the Azerbaijani currency is worthless, but it is not as desirable as the US dollar or the euro. Therefore, the process of currency swaps between Ankara, Baku and other capitals, will be a good and temporary solution when conducting financial transactions within Turkish territory."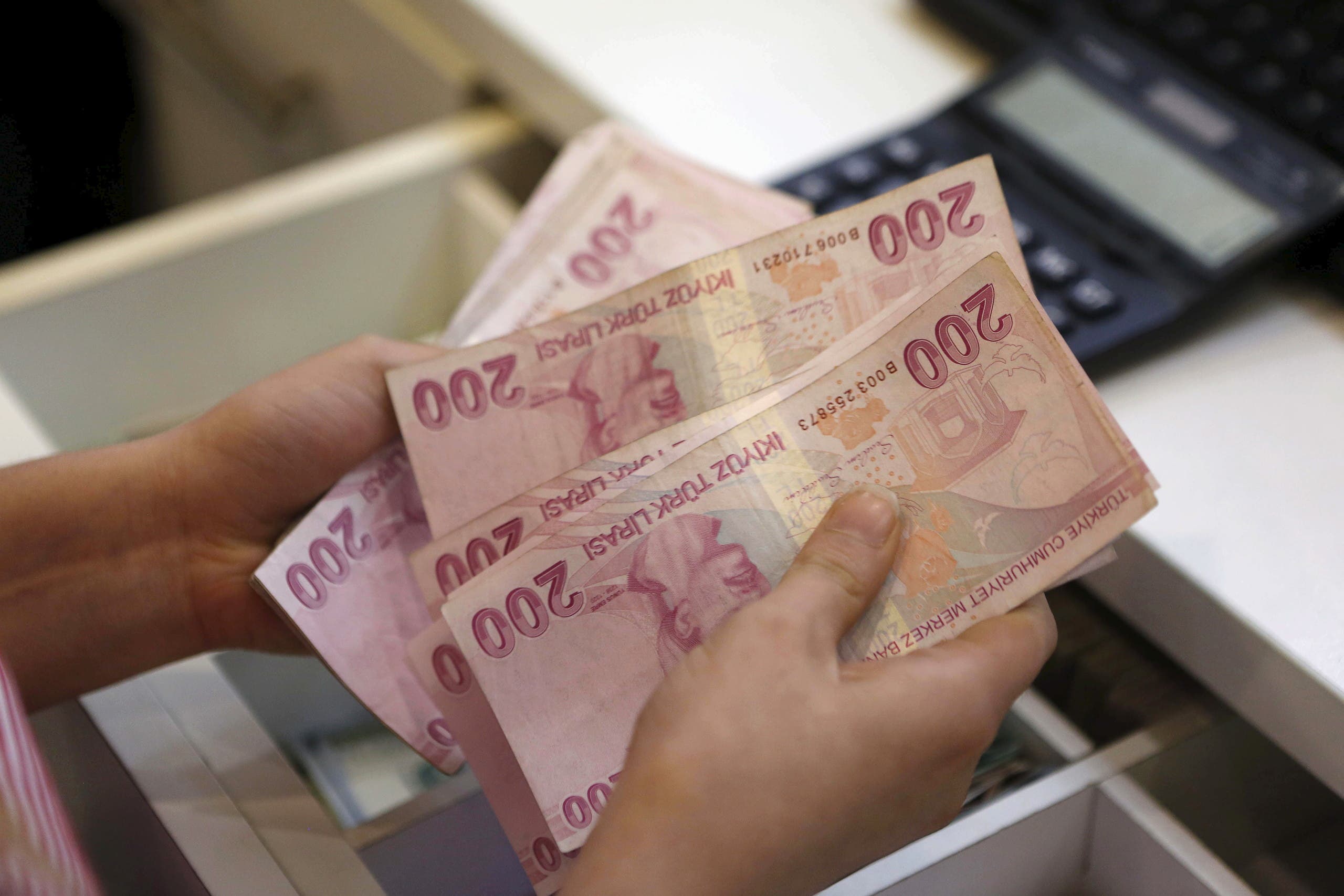 Turkish lira
Reuters had reported that talks between the Turkish Central Bank and its counterparts in Azerbaijan and another Arab country, on a possible agreement to exchange currencies, are nearing completion, at a time when Turkish President Recep Tayyip Erdogan reiterated his assertion to a group of economic experts and academics in Istanbul that "the strength of The lira should not frighten exporters and industrialists."
Currency swap deals between the Central Bank of Turkey and other banks, such as the Central Bank of Qatar, angered the opposition parties to the Turkish president after sources revealed earlier that one US dollar was priced at 22 Turkish lira under the swap agreement with Doha.
In economic and financial terms, currency swap or barter agreements are one of the methods used by countries that have large commercial exchange relations with each other, to finance part of their trade relations.
And according to this financial mechanism, the value of part of the commercial exchanges between the two countries is paid in local currencies without using any third currency between them, such as the dollar. Such a process usually aims to reduce the demand for foreign exchange, but the national currency is priced in these deals at a much lower price than its actual value.
The Central Bank of Turkey had previously resorted to a currency exchange with Qatar in 2018, but that agreement was amended more than once. Billion dollar.
Through this increase in the amount of exaggeration with Ankara, Doha aimed to support the Turkish lira, which at that time lost about 40% of its value, and also to provide foreign liquidity that Ankara needs so far.