25 Dec 2021 8:57 pm

"James Webb", the most expensive space telescope in history, has successfully launched into space after years of delay. It is supposed to replace the legendary "Hubble" and make a breakthrough in the exploration of extraterrestrial life and the past of space.
After years of delays in planning, the most powerful and at the same time most expensive space telescope in human history, "James Webb", successfully launched from the European space station in Kourou in French Guiana.
It is supposed to look at the oldest galaxies in the universe as well as young star systems. Scientists hope that the telescope's images will, among other things, provide information about the early period after the Big Bang, around 13.8 billion years ago. In addition, Webb recordings should show, for example, whether there are habitable planets with water resources.
"James Webb" is a joint project by the space agencies in Europe, the USA and Canada. Even before the start, it became known due to its enormously high costs and planning delays. However, the leaders of the project hope that it will be a milestone in space history. A few minutes before the start, NASA Science Director Thomas Zurbuchen said in this regard:
"On board this rocket are the hopes and dreams of tens of thousands of scientists who will benefit from the findings of this mission. We have never seen the universe the way Webb will show us."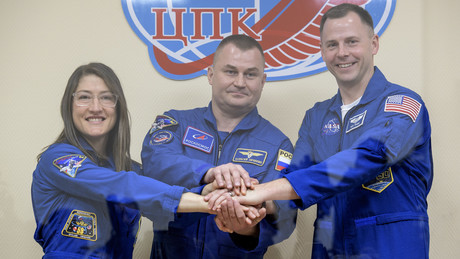 The journey to the target orbit, which is around 1.5 million kilometers away, should take around four weeks. The first data and images from the telescope are not expected until summer at the earliest.
According to the operator, the telescope was developed for around 30 years and cost around 8.8 billion euros. It exceeds the capabilities of the well-known Hubble telescope many times over. The mission is set for ten years.
more on the subject – Without Bruce Willis: NASA launches space probe for asteroid defense
(rt / dpa)