26 Dec 2021 9:46 pm

The head of statutory health insurance physicians, Andreas Gassen, strictly rejects higher health insurance contributions for those unwilling to vaccinate. He sees the proposals of the Bavarian Health Minister Holetschek as "wrong way". Patient advocates also criticize unequal treatment on the part of the health insurance company.
The head of the National Association of Statutory Health Insurance Physicians (KBV) Andreas Gassen has strictly rejected higher health insurance contributions for those unwilling to vaccinate. "The solidarity statutory health insurance with over 100 years of history knows no risk-adapted premiums," said Gassen der Rheinische Post. He emphasized:
"In the logic of the Bavarian Minister of Health, there should also be surcharges for smokers or overweight patients in the future, as these also regularly trigger high treatment costs."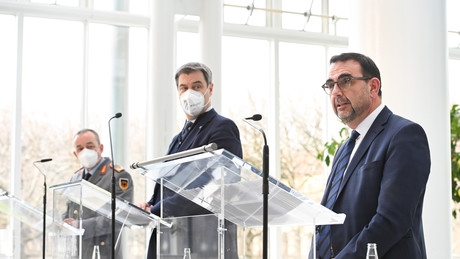 Bavaria's Minister of Health, Klaus Holetschek (CSU), had previously suggested that higher health insurance contributions should be considered in the event of violations of the general corona vaccination obligation planned in the future. "We should also check whether malus regulations in the area of ​​statutory health insurance would be possible and sensible," said Holetschek Editorial network Germany (RND).
That would be an option RND– According to the report, higher health insurance contributions for unvaccinated people, participation in treatment costs or the cancellation of sick pay. The last two options are already regulated, namely for follow-up treatments after aesthetic operations, tattoos or piercings that are not medically indicated. Then "the health insurance company has to share the costs with the insured in an appropriate amount and to refuse or reclaim the sickness benefit in whole or in part for the duration of this treatment," it says in the Social Security Code.
But critics pointed out, among other things, on social media that such a regulation could open the door to a number of other measures hostile to freedom.
Malus regulations for unvaccinated people? As if the right to be allowed to behave unhealthily and still use the services of the health insurance does not apply. Corona must not become a gateway for a culture of punishment in the healthcare system that is deeply hostile to freedom. https://t.co/2FQcRE8ixV

— Georg Restle (@georgrestle) December 26, 2021
Criticism of these considerations also came from the board of the German Foundation for Patient Protection Eugen Brysch, who spoke to the dpa made clear:
"Holetschek shouldn't play with fire. That releases centrifugal forces that we can no longer control."
Brysch said that if this is to apply in connection with compulsory vaccination, everything that poses a risk to humans must be examined:
"It starts with exercise and continues through smoking."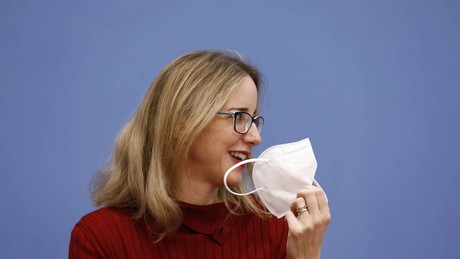 For example, to include smokers or obese people in the cost of their treatment if they became ill as a result of their lifestyle, "would be a mistake". Cosmetic operations, piercings or tattoos are about risky interventions. "Not vaccinated is in no way comparable. Failure to do so is something completely different from acting. It would be a 180-degree turnaround in the social security code," warned Brysch.
It also remains a mystery how malus regulations are supposed to apply to people who are insured under transfer payments, KVB boss Gassen pointed out and said: "It would be better to convince people."
more on the subject – Woidke: Decide on a possible vaccination later
(rt / dpa / Reuters)