25 Dec. 2021 9:55 am

The demand for a general compulsory vaccination has moved from a marginal position into the political mainstream. Brandenburg's Prime Minister Woidke is now calling for the decision on such a measure to be postponed by a few weeks.
Brandenburg's Prime Minister Dietmar Woidke (SPD) advises that a decision on the controversial question of a possible general vaccination against COVID-19 should only be made in a few weeks. The news agency dpa said Woidke in Potsdam:
"From the end of January or February we will know where we stand – in Brandenburg and nationwide. Then we will know whether a vaccination is still necessary or – much better – many people have recognized that they are personally and voluntarily making a contribution by vaccinating to the way out of the pandemic. This way is my favorite and would be good for our community. "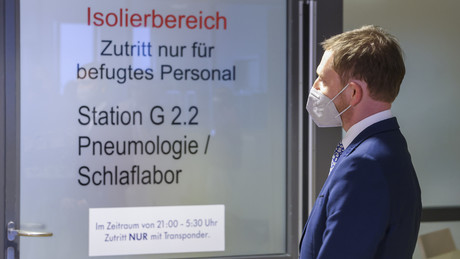 On December 10, the Bundestag decided that employees in clinics and nursing homes should be vaccinated. In order to increase the vaccination rate, a general vaccination requirement is now also under discussion. It is envisaged that the Bundestag will vote on it without being forced into a parliamentary group. Chancellor Olaf Scholz said after the federal-state consultations on Tuesday about a general vaccination requirement:
"I don't think we should refrain from doing that."
Until recently, a general compulsory vaccination with the conditionally approved vaccines had been ruled out by all leading politicians.
Like the entire political and media mainstream, Woidke considers vaccination to be the way out of the pandemic. He pointed out that the willingness to vaccinate had increased significantly in the past few weeks:
"We were able to significantly exceed our weekly goal of 160,000 vaccinations several times."
In Brandenburg, according to the Robert Koch Institute (RKI), more than 1.6 million people have been vaccinated up to two times, but the country's vaccination rate is well below the national average.
The Prime Minister continued:
"I am firmly convinced that we can manage not to let this Omikron variant become the worst-case scenario with ten million infected people as early as the second week of January, but that we can significantly lower the curve – but only with the appropriate measures and with understanding among the population. "
On January 7th, Chancellor Scholz wants to meet again with the country leaders to discuss how to fight the pandemic.
More on the subject – Drosten promises "1G": "And the G is then called boosted"
(rt / dpa)