Thirteen members of the Houthi militia were killed and 5 others were wounded, Friday evening, by joint forces' fire, in Al-Jarrahi District, Al-Hodeidah Governorate, western Yemen.
The media of the joint forces stated that the reconnaissance units monitored 18 Houthi militia members, while they were infiltrating and trying to position themselves in a previous location near the contact lines on the outskirts of the Al-Jarrahi District, south of Hodeidah, and soon they were successfully dealt with at the right time and place.
He also confirmed the death of 13 of them, while 5 others were injured.
He announced the destruction of a combat vehicle that the militias tried to camouflage between trees at a distance of 600 meters from the target site.
Houthis collapse in Taiz
In the context, the joint forces took control of Mount Manara and mountain chains in the Maqbna district, west of Taiz, amid a state of collapse in the ranks of the Houthi militia.
In turn, a military source revealed that the joint forces launched a violent attack on the Houthi militia sites, and fought fierce battles in which various types of weapons were used.
The source confirmed that the joint forces took control of mountain ranges in Wadi Al-Athab towards the Al-Ashwa area, and were able to reach Mount Manara in Maqbna, inflicting heavy losses on the Houthi militias in equipment and lives, after their losses in the Al-Jarrahi and Jabal Ras fronts in Al-Hodeidah Governorate, during the past days.
Iranian weapons extend the war
It is noteworthy that these field developments coincided with the assertion of the US State Department, in a statement, that Iran's supply of weapons to the Houthi militia prolongs the war in Yemen.
She added, on Friday, that the transfer of Iranian weapons to the Houthis is a flagrant violation of United Nations resolutions, noting that Iranian support for its militias in the region threatens regional and international security.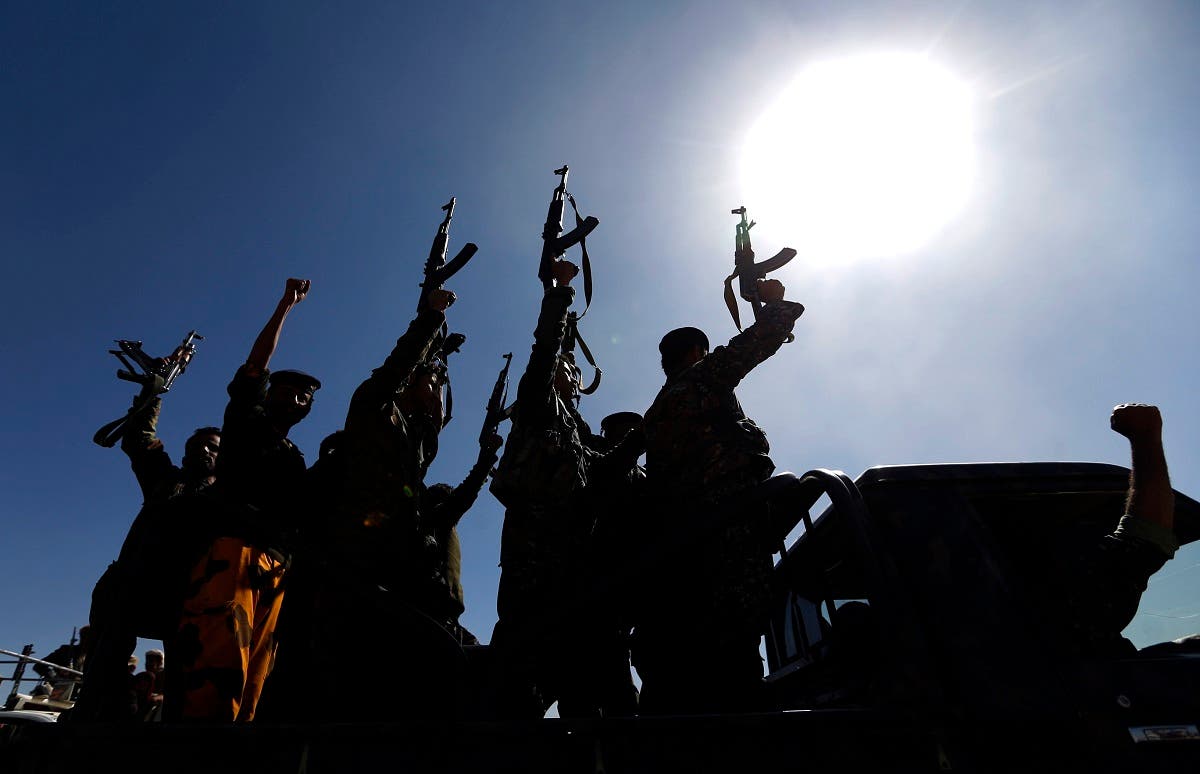 From the Houthi militia (AFP)
She also made it clear that the flow of Iranian weapons to Yemen has reinforced the Houthi attacks on Marib, pointing out that Iranian weapons to the Houthis have caused a tragedy for civilians in Yemen.
In addition, the Yemeni parties called for a political solution to end the war, stressing their commitment to confronting the Iranian threat in the region.