Dec. 24, 2021 9:52 p.m.

The Russian airline S7 Airlines became the first airline in the country to fly on a biofuel-powered flight. The Airbus A320neo aircraft was fueled with a mixture of sustainable aviation fuel (SAF) and conventional kerosene.
On Wednesday, the Airbus A320neo took off from the Airbus facility in Toulouse, France, and landed a few hours later at Moscow-Domodedovo Airport. The passenger plane was powered for the first time in the history of Russian civil aviation with the addition of sustainably produced bio-kerosene (SAF) based on organic compounds, said S7 Airlines, which completed the flight, in a statement. Accordingly, the share of biofuel was ten percent.
With this aircraft, the number of passenger aircraft of this type in the civil aircraft fleet of S7 has reached 37. According to the company, the use of SAF made it possible to reduce CO2 emissions on this flight by seven percent (1.7 tons). According to the airline, the total share of flights that are completed with sustainable aviation fuel is 0.03 percent worldwide.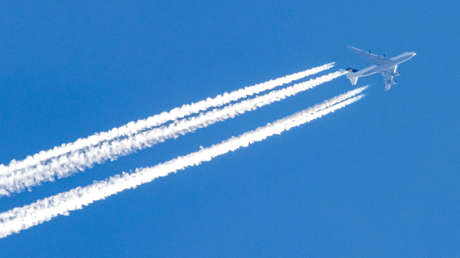 As Olessja Maschkowa, deputy general director for economy and finance at the S7 Group, told reporters, the fuel for the plane was provided by the French company Total. The "green" fuel was made from corn starch. The company recently announced its strategic goal of achieving carbon neutrality by 2050.
Last week several Russian airlines, including Aeroflot and S7, announced the establishment of the "Eurasian SAF Alliance". One of the goals of this alliance is to start SAF flights in Russia by 2024 at the latest. The CEO of S7 Group, Tatyana Filjowa, commented according to the news agency TASS as follows:
"For us this is an opportunity to show that such flights are real and that the future of sustainable air travel belongs to them."
She hopes that the company's partners in the fuel sector will be able to start producing the biofuel in the medium term.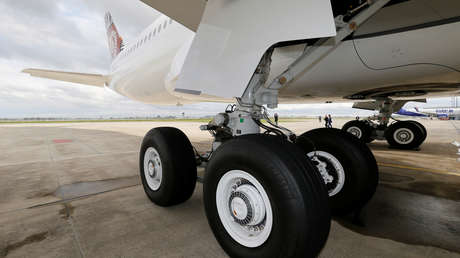 The head of Airbus in Russia, Julien Franyatt, pointed out that Airbus aircraft are currently certified for operation with an SAF share of 50 percent. However, the company plans to increase that number to 100 percent by the end of the decade.
Franyatt says Airbus has already shipped more than 75 aircraft flying with SAF, and a number of airlines around the world are already using the fuel on commercial flights. Most recently, on December 3, the US airline United Airlines carried out the world's first passenger flight in which one of the aircraft's two engines was operated 100 percent with SAF.
more on the subject – "Concerns about Corona": EU Commission justifies von der Leyen's 50-kilometer flight