December 24, 2021 10:12 p.m.

It is very rare for US liberal media to question the capabilities of Democratic US President Joe Biden. But that happened recently after he mistook a shipment of Pfizer's new corona drugs for rapid tests.
Skepticism about the intellectual abilities of US President Joe Biden, which has long been the subject of the conservative US media, is hardly addressed by liberal media. the CNNHowever, chief national policy correspondent Jeff Zeleny appeared to be saying just that during a panel discussion of Biden's recent interview.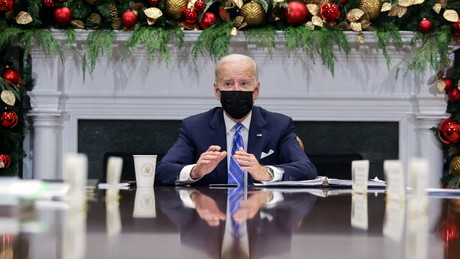 Biden "mistook the half billion tests (the US government) ordered for half a billion pills," he said, referring to a faux pas the president made in a one-on-one interview with David Muir. The president is regularly accused of not being fully mentally present, but his defense lawyers disagree with such arguments.
In the interview with ABC News Biden initially spoke about 500 million pills the government had ordered from Pfizer. The antiviral drug paxlovid was approved this week by the Food and Drug Administration (FDA), which called it "a huge step forward in the fight against this global pandemic".
The next question was about the free trials the Biden administration plans to send out to all Americans who wish to begin in mid-January. Biden spoke of "half a billion pills" rather than testing before correcting himself.
The lack of availability of rapid tests is a major problem for the US, for which the Biden administration has received a lot of criticism. Critics accuse the government of not addressing the problem. White House press secretary Jen Psaki even poked fun at a journalist's suggestion to simply send free tests to Americans just weeks before the US government announced plans to do just that.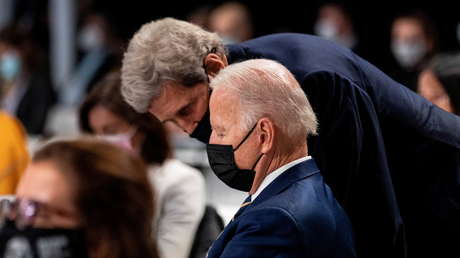 In a conversation with ABC News Biden said he wished he had "thought about ordering half a billion pills two months ago before COVID hit here," apparently referring to test kits and the appearance of the omicron variant.
The magazine Vanity Fair reported Friday that the Biden government rejected a proposal in October to step up the number of tests being conducted during the holiday season. The plan was to follow suit with other western states and make free rapid tests available to citizens, the report said.
more on the subject – Poll: approval for Joe Biden hits new low