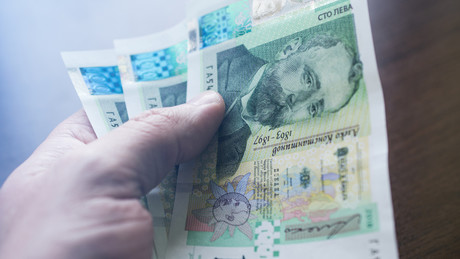 December 25, 2021 7:37 am

The Bulgarian government wants to distribute almost 38 euros as a bonus if a person over 65 years of age decides to have a corona vaccination. With this she wants to accelerate the national vaccination campaign. The measure comes while the number of cases is currently falling.
In Bulgaria, seniors are said to receive a cash bonus if they get vaccinated against COVID-19. The new government of the EU country has planned a reward of 75 leva (a good 38 euros) each for vaccinated pensioners over 65 years of age from January 2022. The bonus program will run until the end of June, the Bulgarian media reported on Friday. The special payments should therefore accelerate the vaccination campaign.
The Balkan country is at the bottom of the EU when it comes to corona vaccinations. So far, around 27 percent of Bulgarians have received a full corona vaccination (as of comparison: Germany 70.8 percent). A good three percent received an additional booster vaccination. The renowned Bulgarian virologist Radka Argirova warns loudly dpa:
"There is a risk that Bulgaria will become a COVID ghetto."
The government is taking the bonuses as a measure because it fears a new corona wave with the Omicron virus variant. Currently, the number of cases in Bulgaria continues to decline, although noisy dpa the mask requirement and the 3G rule are not strictly observed. The seven-day incidence on Friday was 149.2 per 100,000 people.
more on the subject – Incumbent Rumen Radew wins presidential election in Bulgaria
(rt / dpa)