December 24, 2021 9:32 pm

The U.S. Marine Corps could fire up to 8,000 Marines who refuse to be injected with a COVID-19 vaccination. 169 Marines who refused to vaccinate had to take their hats.
At least 169 Marines have been released from service because they do not want to be vaccinated against the coronavirus. In a statement made by the Associated Press is present, the US Marine Corps reaffirms the need for vaccination against the coronavirus:
"The rate at which the disease is transmitted from person to person has increased the risk to our Marines and the Marine Corps mission."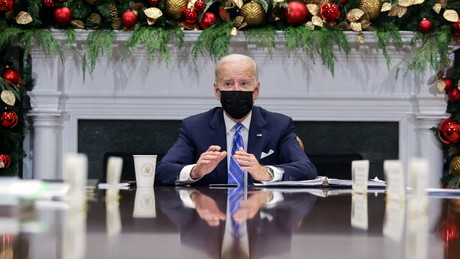 However, the US special unit emphasized that the percentage of soldiers who are at least partially vaccinated is 95 percent. At the same time, the US Marine Corps announced that another 66 Marines had been released. This means that a total of 169 Marines have already been fired for refusing to vaccinate. Potentially around 8,000 soldiers face the same fate.
The U.S. Marine Corps sacked more soldiers than any other U.S. military unit after the Pentagon mandated that all members of the armed forces, including the National Guard and reservists, be vaccinated against the coronavirus. So far, 96 percent of requests for an exemption from the compulsory vaccination have been rejected. De jure, one can avoid compulsory vaccination if it is unacceptable for religious or medical reasons.
98 percent of the Army, Navy, and Air Force are vaccinated in the United States, making the Marine Corps the least vaccinated service group. In the USA, the number of new infections increased after the occurrence of the far more contagious Omicron variant. President Joe Biden warned of a winter of "serious illness and death" for the unvaccinated.
more on the subject – COVID-19 guidelines ignored: U.S. military in Okinawa upset Tokyo